Stoney offers $681M budget
Spending plan raises trash fee, utility rates but avoids tax hike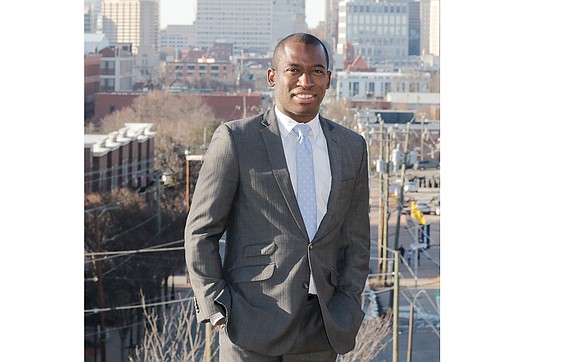 Richmond Public Schools teachers and city police officers and firefighters would gain pay raises, but most city employees would have to make do with their current wages.
City residents would pay an extra $2.50 a month for improved trash pickups, particularly of tree limbs, mattresses and other bulk items, but would lose vacuum leaf collection.
Richmonders also would face an average 5 percent increase in bills for drinking water, sewer service, natural gas and stormwater control.
Those are among the limited highlights of Mayor Levar M. Stoney's first budget — a largely stand-pat proposal.
As he promised during his campaign, Mayor Stoney did not propose any increases in personal property and real estate taxes in the 2017-18 budget plan he presented to Richmond City Council on Monday, saying he would not do so until he could prove that the city's operations meet citizens' expectations.
He also shied away from proposing Richmond's first tax on cigarettes to add new revenue for a city that he said is not generating the kind of income needed to address the major problems it faces. Those problems range from the high level of poverty that grips one in four city residents to worn-out school buildings, aging city buildings, broken sidewalks and pothole-filled streets.
While Mayor Stoney described his spending plan for the 2017-18 fiscal year that begins July 1 as "fiscally responsible and lean," with targeted investments in priorities like education and public safety, he preached the same message as his predecessor, Dr. Dwight C. Jones, about the lack of money.
"Let me be clear," Mayor Stoney told the council in introducing his proposed $681 million budget, the smallest general fund budget in four years. "This is a budget that is built on very limited resources.
"We are four years behind in sidewalk maintenance. We don't have the resources to repair all the potholes or our roads," he told council. And the city has only 42 plows to clear the 60 snow routes, he said.
His proposal amounts to spending about $3,100 for each of the estimated 220,000 city residents, down about $180 per person from the current budget.
While some of the decline in spending involves shifts of money from the general fund to other parts of the budget as special funds, the Stoney administration is dealing with actual reductions in some areas.
Most notably, public utilities, a cash cow that has long enabled the city to avoid tax increases, is projected to provide $33.4 million to the general fund in the 2018 fiscal year. That's a $4 million decline from the current fiscal year, when city general fund income from utilities was set at $37.4 million.
Even so, the mayor proposed that council raise average monthly residential utility bills by $1.77 for gas; $2.14 for water; $2.65 for wastewater and 19 cents for stormwater control.
In order to squeeze enough revenue to balance the budget, Mayor Stoney told the council that he has tasked the Finance Department staff with raising the tax collection rate from 96 percent to 97 percent to bring in an additional $2.4 million to ensure "everyone does his or her fair share."