Stoney offers $681M budget
Spending plan raises trash fee, utility rates but avoids tax hike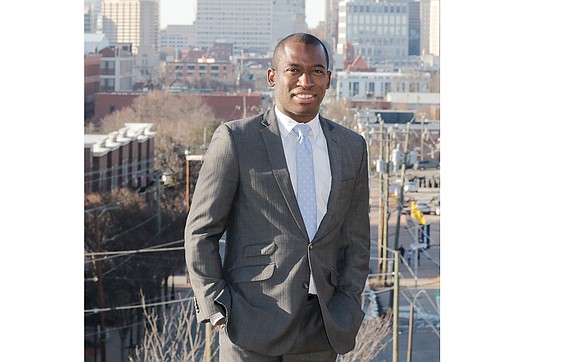 He said he also would revive the tax amnesty program next fall to enable delinquent taxpayers to avoid interest and penalties by paying off past due amounts to bring in another $2.4 million.
In addition, he has launched a review of the performance of city agencies in hopes of finding ways to save money, including potentially reducing the most costly element — personnel.
On the spending side, he said that he would provide Richmond Public Schools with an additional $6.1 million "to keep our valuable schoolteachers in classrooms instructing our children" and for other staff. He would seek to earmark money to improve teacher salaries, particularly for veteran teachers whose pay has moved closer to a starting teacher's salary because of a lack of salary increases.
He called it the "largest single-year increase" to be proposed by a mayor since Richmond adopted the elected mayor form of government in 2004, although it is less then the $7 million increase City Council approved for schools this year and far short of the $21 million increase that the School Board had sought.
"The needs are not going away," School Board Chair Dawn Page, 8th District, said. She added the mayor's proposal would require the board to slash initiatives, "prioritize and find efficiencies" to balance its budget.

As for school maintenance, Mayor Stoney proposed to return to the city's parsimonious ways. Saying the city has maxxed out it credit card and had little borrowing room left, he proposed only $1.6 million for schools to use to improve infrastructure, far short of the $9 million the city is providing this year and just a pittance of the $41 million the school system requested to improve buildings.
He also proposed virtually no new initiatives in capital spending on the city side, essentially embracing plans the council and his predecessor advanced for spending $60 million in 2017-18 on projects regarded as more essential.
For city operations, Mayor Stoney put public safety first. He proposed providing $1.3 million to provide a step increase for current police officers, $1.7 million to fully fund 40 police recruits whose training is beginning before July 1 and to provide additional funds to pay for a sonar system that will help police more quickly detect the location of gunfire.
Another $1 million will go to the Department of Fire and Emergency Services to provide a one-step increase in pay for firefighters and additional funds to pay for new recruits already in training.
On the trash front, Mayor Stoney is proposing that the council increase the current $22.99 a month fee for trash and recycling collection to $25.50 a month to raise an additional $2 million for the Department of Public Works.
The money would allow the department to buy eight new trash trucks and hire 15 people to beef up collection of tree limbs, appliances and other bulk items. Instead of responding to calls, the department would do pickups every two weeks across the city, if council approves, the mayor said.

Following the lead of other cities, he also is proposing to end the vacuum leaf collection that cost the city $1.7 million this year and allow the department to use that money to improve other elements of its services. Residents would have to bag their leaves to get them collected as bulk trash.
He also plans to shift $1.1 million from a potential surplus from the 2016 fiscal year to Public Works to enable the department to more quickly mow grass and launch a new alley blitz to address part of the backlog of 3,200 requests for repair.
In other proposals, the mayor wants to spend $200,000 to set up a fund he could use like the governor to attract and retain businesses.
He also proposed to spend $500,000 to hire six new people to beef up workforce training.
Still, this is all far less than he had hoped to undertake.
"I want us to get to the point where we are talking more about cutting ribbons on new developments than cutting services," he said.
"There are no quick fixes," he said, but he said his budget plan represents "the first stop on the road to 'One Richmond.' Many more will be necessary in the coming years."