Charter schools: Don't believe hype
3/11/2017, 10:09 a.m.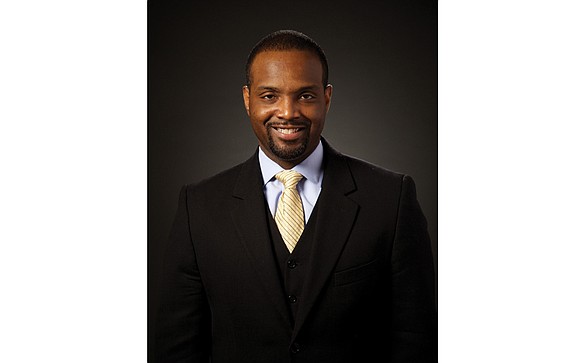 Dr. Sabin P. Duncan
Last week, Antione Green, former president of the Richmond Crusade for Voters, shared his support of and endorsement for more charter schools in Virginia. I wish to share that any support for charter schools should be tempered and all endorsements should be accompanied with long-term specifics regarding accountability and oversight.
I'm relatively new to the Richmond area, but I am an experienced charter school administrator from Detroit. With experiences within charter schools and my extensive research comparing Detroit charter schools with Detroit Public Schools, one thing comes to mind regarding the enthusiasm for more charter schools. It is most eloquently stated by the iconic rap group, Public Enemy: "Don't Believe the Hype."
Last June, The New York Times ran a story, "A Sea of Charter Schools in Detroit Leaves Students Adrift," which details the state of public education in Detroit after 20 years of charter schools.
To be succinct, Virginians should be leery of charter schools.
Charter schools are public schools because they are funded by public dollars. The most remarkable difference is oversight — oversight being an elected school board for traditional public schools compared to appointed charter school boards by the charter schools' authorizers and management companies.
When comparing actual dollars that go toward instruction — teacher salaries and classroom supplies and materials — charter schools in Michigan lag behind public schools there. Most public schoolteachers are more experienced and are more likely to hold advanced degrees, which means their salaries and benefit packages are higher, compared to charter schoolteachers who tend to have less experience and may only hold a bachelor's degree.
In no way does that diminish the effort and skill of charter schoolteachers. But it distinguishes that despite their lower budgetary costs, with lower salaries and benefits, charter schools in Michigan continue to invest less money on instruction than traditional public schools.
To be fair, not all charter schools are the same. In fact, my doctoral research showed that the closer the decision makers are to instruction, the more likely the quality of instruction will be higher.  
By that, I mean the worse performing charter schools in Michigan are led by national conglomerates — National Heritage Academies, The Leona Group, etc. By comparison, the higher performing charters are independently run and their decision makers have a vested stake in the outcomes of the school.

In a data sample from my research on charters and public schools, I ranked each elementary school — charter and public — based on its proficiency on the statewide standardized assessment. The top 19 schools were Detroit Public Schools. The 20th school was a charter school authorized by Detroit Public Schools.
Below 20, charter schools were interspersed in the rankings between 21 and 70.
The data also showed the 30 poor performing schools were public schools.
When averaging the proficiency of the 70-plus public schools and comparing it to the average of the fewer than 30 charter schools, the charter school proficiency average was higher, less schools along with a less pronounced distribution of scores.