Black Southern Baptists support Dr. Moore in denomination controversy
3/17/2017, 8:24 p.m.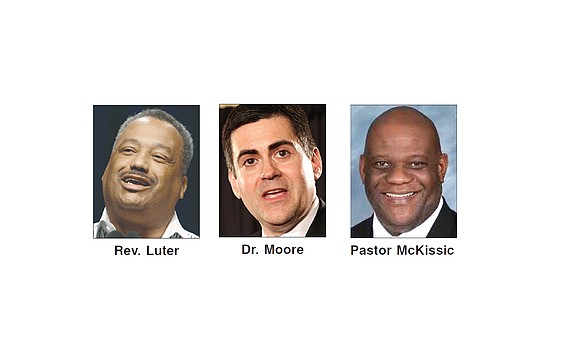 Rev. Luter's was the first name on a letter posted on the New Orleans Baptist Association website responding to a request received by the Louisiana Baptist Convention to study recent actions by the ERLC.
"Dr. Moore speaks with a prophetic voice to this generation," said Rev. Luter and other signatories, including African-American, white and Hispanic Baptists. "We may not like everything that he says, but we fear what our faith community may become if we lose his voice."
Dr. Moore has said that he is confident he will remain in his post. Ken Barbic, who chairs the ERLC board, has described Dr. Moore as "a Gospel-centered and faithful voice for Southern Baptists."
A third endorsement came from Pastor William Dwight McKissic Sr. of Arlington, Texas, who suggested that predominantly minority churches may want to determine their future contributions to the Southern Baptist Convention based on the final decision on Dr. Moore's status in the denomination.
"The implications of the executive committee's investigative report is staggering and could be tantamount to an earthquake in the convention," Pastor McKissic predicted. "If Dr. Moore is marginalized or fired, 80 to 90 percent of Southern Baptist Black Churches who share Dr. Moore's views on President Trump would also simultaneously feel as if their political convictions regarding the current president of the United States would also be officially reprimanded, rejected and rebuked by the Southern Baptist Convention."
Pastor McKissic proposed the original language for the resolution adopted at last year's SBC annual meeting that called for repudiating the Confederate flag, a step Dr. Moore called for the previous year, saying, "Let's take down that flag."
When that statement was adopted, Dr. Moore said Southern Baptists "made history in the right way."
"This denomination was founded by people who wrongly defended the sin of human slavery," Dr. Moore said at the time. "Today, the nation's largest Protestant denomination voted to repudiate the Confederate battle flag, and it's time and well past time."