Personality: Jill Bussey Harris
Spotlight on president of Richmond Chapter of The Links Inc.
3/17/2017, 8:18 p.m.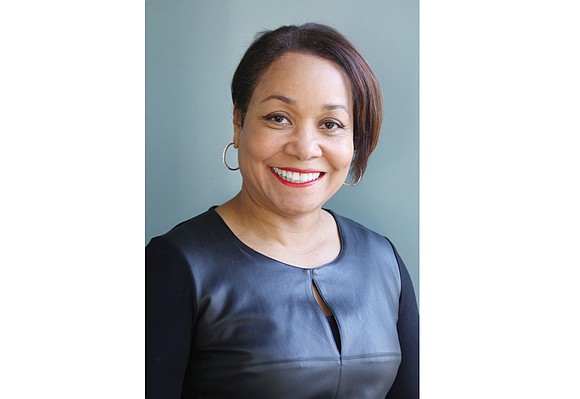 Education: Fisk University, B.A. in biology; University of Louisville School of Dentistry, D.M.D.
Family: Husband, Dr. Monroe E. Harris Jr. and children, Monroe E. Harris III and Madison Bussey Harris.
Present volunteer leadership position: Richmond Chapter of The Links Inc., president, 2013 to 2017.
Other leadership roles in the community: Owner of Beautiful Smiles by Dr. Jill Bussey; 2016-17 Bon Secours Grand Rounds for Community Leaders; 2016-17 W.I.S.H. Circle Fairy Godmother for Make-A-Wish Foundation; SPARC Board; Richmond Ballet trustee; and Lewis Ginter Botanical Garden board.
The Links mission: Transforming lives, one child at a time, through education, health and wellness and cultural engagement.
Number of Links chapters in area: Three chapters in Richmond.
Total number of Links chapters: 283 chapters.
How does art impact you personally: I feel that art is an expression of love, freedom and joy. Art exposes the beauty in all of us. It is inspirational.
Why art is important to a community: Art is a preservation of our culture. Art in our community makes Richmond a much better place.
Kindergarten taught me: To always listen to my parents because they have my best interest at heart.
Outlook at start of day: I always start with prayer and meditation because each day is an opportunity and I am an optimistic person. Every day is a good day.
How I relax and unwind: Spending time with my family and loved ones, preferably anywhere there is a warm climate.
Nobody knows that I: Wanted to be a professional singer.
If I had more time, I would: Write a book.
Persons who influenced me the most: My parents.
Book that influenced me the most: "Before the Mayflower: A History of Black America" by Lerone Bennett Jr.
What I'm reading now: "Missing Mary: A Crash Course in Alzheimer's Dementia" by J. McMullin.
If I've learned one thing in life, it is: Live every day like it's your last day.