20th annual Asian-American celebration set for May 20
5/12/2017, 7:28 a.m.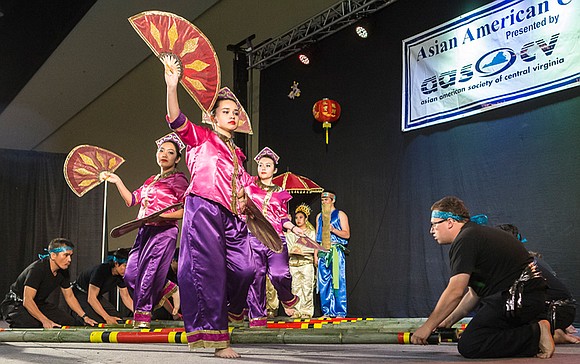 The culture and heritage of 16 nations will be on display in Richmond at the 20th Annual Asian-American Celebration.
The free event, featuring food, music and dancing, will take place 11 a.m. to 7 p.m. Saturday, May 20, at the Greater Richmond Convention Center in Downtown.
This year's theme is "Amazing Asia," said Mahmud Chowdury, chairman of the Asian-American Society of Central Virginia, the producing organization.
"Each year, we provide something new for attendees," Mr. Chowdury said, and "this year will be no exception. We expect this to be a fun and exciting day for visitors of all ages."
Along with entertainment, highlights will include a cooking competition, activities for children and booths with exhibits from each of the countries highlighted. They are Bangladesh, Bhutan, Cambodia, China, Philippines, India, Indonesia, Japan, Kazakhstan, Korea, Malaysia, Pakistan, Singapore, Sri Lanka, Thailand and Vietnam.
More than 50,000 people with family ties to those countries now call the Richmond area home, Mr. Chowdury said.
Mr. Chowdury said the event, which was first held in 1998, "seeks to foster cultural awareness and to promote diversity and unity and allows our members to give back to the community where we live, work and play."



Details: AASOCVinfo@gmail.com.