REAL House to help former inmates on road to recovery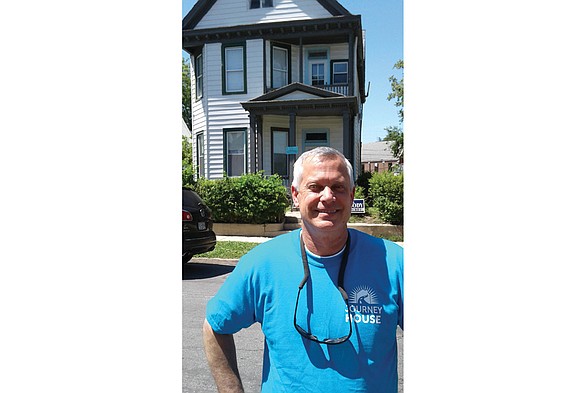 Mr. Tillem and his wife, Kimberly, previously opened a social service center for women and children called The Sophie House. After leaving that operation, he came up with the idea of creating a business focusing on the housing needs of recovering addicts
The REAL House is not inexpensive. Residents are asked to pay $135 a week or $540 a month, Mr. Tillem said.
He said the residents would get some time to get their feet.
"People come out without jobs and they need time to find work," he said. "And they will be working on their sobriety."

The plan is to give new residents at REAL House at least 45 days to find a job, Dr. Scarbrough said. "We will be helping with that. We think that's doable."
Still, everyone who stays will be required to pay their fair share, Mr. Tillem said, except for the house managers who receive free rent for their services.
Based on his experience, he's expecting some turnover. Usually, he said, only about half of residents can afford the rent.

Mr. Tillem said he tries to employ residents in his property maintenance and landscaping firm. In the summer, he employs up to 12 people, he said.
REAL House will not solve the housing problem that so many addicts face, Dr. Scarbrough acknowledged, despite being a step in the right direction.

Richmond currently has about 350 beds for people with addictions, including CARITAS' 214-bed Healing Place, located farther east on Dinwiddie Avenue from the REAL House, and the 80-bed Salvation Army center on Hermitage Road.
The McShin Foundation, which focuses on drug rehab, also operates about 80 beds in homes. One or two churches also operate rehab houses.
But most of those places are full and have two- to three-month waiting lists, Dr. Scarbrough said.

Some help is on the way as CARITAS moves forward with plans to develop a women's recovery center at 2220 Stockton St. that could serve an additional 180 to 200 people. But that still would not cover the need.
Dr. Scarbrough noted that the city jail releases more than 9,500 people a year back to civilian life. She estimates that at least 6,000 of them have addiction challenges that they came to jail with and will leave with unresolved.
About 300 of the released inmates were participants in the REAL program. Among that group, she said about 70 percent are headed back to the homes and neighborhoods in which they developed their addictions because they have no other options.
The REAL House will allow a few more people to be located in a recovery space, she said.
"These men already face huge challenges because of their records in finding work. And they also have to work every hour of every day to avoid a relapse," Mr. Tillem said. "I just wanted to help."