Plans unveiled for Obama Presidential Center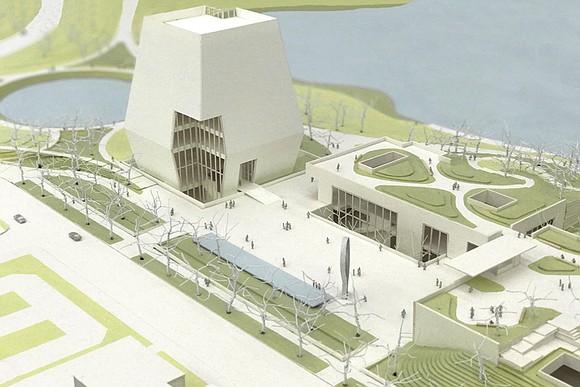 CHICAGO
Former President Obama unveiled plans for his future presidential center, painting a picture of a buzzing hub for youth and community programs on the South Side of Chicago where he raised his family and launched his political career.
The former chief executive fielded questions from residents at a May 3 forum near the site on the shores of Lake Michigan, delving into nitty-gritty details of traffic patterns, green space and job creation, while avoiding any mention of his successor in the White House.
"What we want this to be is the world premier institution for training young people and leadership to make a difference in their communities, in their countries and in the world," he told the friendly crowd that included Chicago Mayor Rahm Emanuel, his one-time chief of staff.
It was one of President Obama's rare public appearance since he left office, providing another glimpse of post-presidential life. In late April, he participated in a University of Chicago panel with students, saying young people are the key to solving the nation's most pressing problems and he hoped his center would play a role in it.
The Obama Presidential Center will feature three structures, including a tower-like museum and tree-lined walkways. The Obama Foundation displayed drawings and a miniature model of the center, which also will include a public plaza and classrooms.
President Obama said construction of the center — up to 225,000 square feet overall — would take about four years, but programming would begin this year. He said he and former First Lady Michelle Obama, who also attended, would personally donate $2 million to summer job efforts in the city. He said Chicago has a lot to offer, but most people outside the city only see headlines about the violence.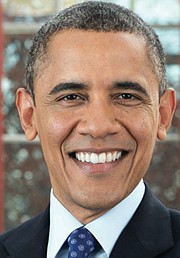 "We don't want to wait for a building," he said. "This is about reaching out right now."
He said there would be future community meetings to discuss other aspects of the center in Jackson Park, and hoped it could be used to spur economic activity in the area, which includes several downtrodden neighborhoods. He projected the center would create thousands of jobs, including temporary construction jobs and up to 300 permanent positions.
The Obama Foundation has said much of the exhibition design work for the museum will be performed by minority- and women-owned businesses. New York-based Ralph Appelbaum Associates will lead a team of several firms and individuals with expertise in media, lighting and acoustics in designing exhibits. The project is expected to cost hundreds of millions of dollars, but officials did not discuss cost at the unveiling event.
President Obama said he envisioned recording studios where musicians could help young people work on music and space where movie directors could take on community storytelling. The center will also have exhibits with campaign memorabilia and personal artifacts.
"Let's face it, we want to see Michelle's dresses," he joked.
The event was held at the South Shore Cultural Center, a park facility where the Obamas held their wedding reception 25 years ago. President Obama also noted that he lived not far from the site and his daughters were born at a nearby hospital.
He also squashed any notion that the library was ever going to be elsewhere. Multiple locations in three states — Illinois, New York and Hawaii — initially pitched proposals.
"The best things that have happened to me in my life, happened in this community," he said. "Although we had a formal bidding process to determine where the presidential library was going to be, the fact of the matter was it had to be right here on the South Side of Chicago."