Documentary on restaurateur 'The Hail-Storm: John Dabney in Virginia,' on Nov. 2
11/3/2017, 2:10 a.m.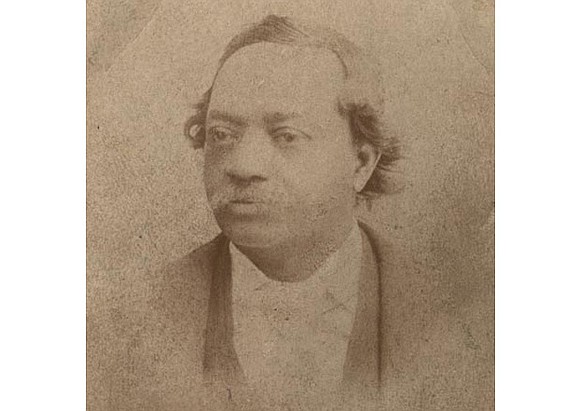 African-American 19th century restaurateur John Dabney is being celebrated in a documentary.
Field Studio will premiere "The Hail-Storm: John Dabney in Virginia" at the John Dabney Dinner, part of the Fire, Flour & Fork food festival, at 6 p.m. Thursday, Nov. 2.
The event will take place at First African Baptist Church, 2700 Hanes Ave., where Mr. Dabney and his family were members. In addition to the film, the event includes dinner cooked by a master chef that will feature two dishes for which Mr. Dabney was well known.
Born into slavery, Mr. Dabney was known for his culinary skill, charm and social savvy. He was one of the area's top caterers and mixologist from the 1850s until his death in 1900. He gained national attention when he prepared the Prince of Wales a mint julep on his visit to Richmond in 1860.
He used his notoriety and ingenuity to buy freedom for his son and wife when they were threatened to be sold away. His fame and success paved the way for his children to pursue careers in education, civil rights and journalism.
The documentary was co-directed by the husband and wife team of Hannah Ayers and Lance Warren, with historian Elvatrice Belsches working on the project as a archival researcher, adviser and interviewee.
Tickets are $55.00.
Details and tickets: www.fireflourfork.com