Music legend Fats Domino dies at 89
11/3/2017, 1:39 a.m.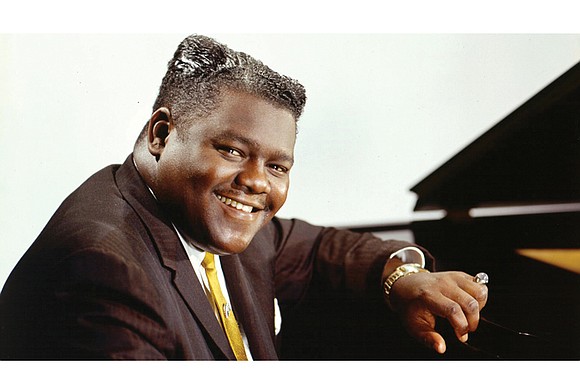 The son of a violin player, Mr. Domino taught himself popular piano styles — ragtime, blues and boogie-woogie — after his cousin left an old upright in the house. Fats Waller and Albert Ammons were early influences.
He quit school at 14 and worked days in a factory while playing and singing in local juke joints at night. In 1949, Mr. Domino was playing at the Hideaway Club for $3 a week when he signed with the Imperial record company. He recorded the "The Fat Man" in the back of a tiny French Quarter recording studio.
In 1955, he broke into the white pop charts with "Ain't That a Shame" and enjoyed a parade of successes through the early 1960s, including "Be My Guest" and "I'm Ready."

He also helped link rock 'n' roll with other styles, even country-western music. He recorded Hank Williams' "Jambalaya" and Bobby Charles' "Walkin' to New Orleans."
Like many of his peers, Mr. Domino's popularity tapered off in the 1960s as British and psychedelic rock held sway.
Mr. Domino told Ebony magazine that he stopped recording because companies wanted him to update his style.
"I refused to change," he said. "I had to stick to my own style that I've always used or it just wouldn't be me."
He and his wife raised eight children in the same working class New Orleans neighborhood where he grew up, but they did it in style — in a white mansion, trimmed in pink, yellow and lavender. The front double doors opened into an atrium with chandeliers hanging from the ceiling and ivory dominos set in a white marble floor.
He was flamboyant. In 1988, he paid cash for two Cadillacs and a $130,000 Rolls Royce. When the salesman asked if he wanted to call his bank about financing, Mr. Domino smiled and said, "I am the bank."
In 1998, he became the first purely rock 'n' roll musician to be awarded the National Medal for the Arts. But he cited his age and didn't make the trip to the White House to get the medal from President Bill Clinton.