Richmond ties for indicted Gates
11/3/2017, 12:15 a.m.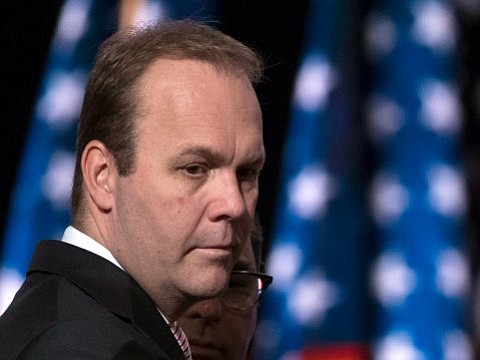 Richmonder Rick Gates, a former Trump presidential campaign official, and his business partner, Paul Manafort, who was chairman of the Trump campaign, pleaded not guilty to a 12-count indictment charging them with conspiracy against the United States, tax fraud and money laundering.
They appeared in federal court in Washington before U.S. Magistrate Judge Deborah A. Robinson, who has presided over numerous high-profile cases during her 30 years on the bench.
The 31-page indictment alleges that Mr. Gates and Mr. Manafort received tens of millions of dollars as unregistered agents for the Ukraine between 2006 and 2015, and hid that income and laundered the money through "scores of United States and foreign corporations, partnerships, and bank accounts."
Mr. Gates, 45, is accused of personally transferring more than $3 million into offshore accounts he controls and not properly reporting the income.
Mr. Gates and his wife, Sarah Brooks, and their four children have lived since 2007 in a home in Westmoreland Place, a subdivision in the near West End, according to Richmond property records. The couple previously lived in The Fan on Hanover Avenue before purchasing the home on Virginia Avenue for $2.1 million in December 2007.
The indictment alleges that Mr. Gates used money from the Ukrainian government, funneled through off-shore accounts, to pay his mortgage, decorate the home and pay his children's tuition.
Mr. Gates is the son of Richard W. Gates Jr., a retired Army lieutenant colonel and founder and chief executive officer of the Gates Group International, a management and information technology firm based in Prince George County.
He graduated in 1994 from the College of William & Mary with a degree in government and earned a master's in public policy from George Washington University.
Mr. Gates' two-decade relationship with Mr. Manafort has been a close one, with Mr. Gates described as Mr. Manafort's "protégé," his "right-hand man," even his "consigliere."
Early on, he was an intern at the Washington consulting firm Black, Manafort, Stone and Kelly and worked with Republican lobbyist Rick Davis, eventually working in 2006 with Mr. Manafort and Mr. Davis at their new consulting firm in an office in Kiev, Ukraine.
According to the Washington Post, Mr. Gates worked for high-ranking business executives and oligarchs in Russia, including for Oleg Deripaska, a Russian oligarch with strong ties to Russian President Vladimir Putin.
When Mr. Manafort joined the Trump campaign in March 2016, Mr. Gates became his deputy. However, when Mr. Manafort was ousted in August 2016, Mr. Gates remained and stayed mostly below the public radar.