Souls2enroll: Black church and the ACA
11/10/2017, 7:41 p.m.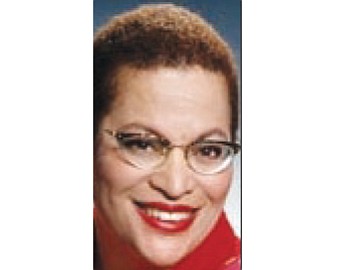 There are consequences to not enrolling. If you don't enroll by Dec. 15, you may have to wait a whole year before getting access to affordable health care and the subsidies available under ACA. You also may have to pay a fine for not enrolling.
Helping people enroll for ACA benefits is not only a public service, it is also an act of resistance to 45's pernicious attempts to undermine former President Obama's signature piece of legislation. To be sure, ACA is not perfect, but it is responsible for expanding the base of people who can get affordable health insurance.
This example of faith in action may be a template for other ways to use the church to organize resistance.
Novelist Daniel Black recently gave a talk in which he described our churches as the backbone of the black community. Disagree with your pastor or with the sermon if you will, he said, but still get to church for the sense of community that can only be found there.
While the black church is less impactful than it was in 1963 when most of us could be reached through church announcements, it is still a place where we gather and share information.
The writer is an author and economist.