Religious conservatives defend Roy Moore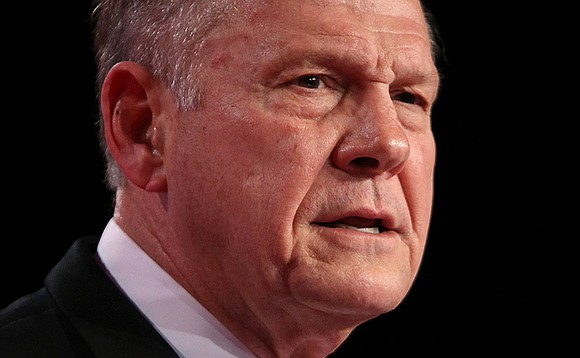 Alabama State Auditor Jim Zeigler used the biblical account of Jesus' birth in Mr. Moore's defense.
"(T)ake Joseph and Mary," Mr. Zeigler told the Washington Examiner. "Mary was a teenager and Joseph was an adult carpenter. They became parents of Jesus. There's just nothing immoral or illegal here. Maybe just a little bit unusual."
While the Bible does not give the ages of Mary and Joseph, most Christians assume Mary would have been a teenager and Joseph an adult at the time of their betrothal and Jesus' birth. The Bible does state that Mary was a virgin, Jesus was conceived when the power of God "overshadowed" her and Joseph did not consummate their marriage until after Jesus' birth, though beliefs about and interpretations of Mary's virginity vary.
Other Christians were quick to reject Mr. Zeigler's exegesis.
Ed Stetzer, the executive director of the Billy Graham Center at Wheaton College, made clear in a blog post on Christianity Today's website: "THIS IS NOT WHAT EVANGELICALS BELIEVE."
"Bringing Joseph and Mary into a modern-day molestation accusation, where a 32-year-old prosecutor is accused of molesting a 14-year-old girl, is simultaneously ridiculous and blasphemous. … Even those who followed ancient marriage customs, which we would not follow today, knew the difference between molesting and marriage," Mr. Stetzer wrote.
And the Rev. William Barber of Greenleaf Christian Church in Goldsboro, N.C., who began the Moral Mondays campaign in North Carolina, tweeted it was a "bizarre read" of Scripture.
"For the record: the Bible teaches that Joseph married Mary & was faithful to her thru great trials. He didn't sexually assault her as a minor; he shielded her from shame & violence when ppl couldn't understand a virgin birth," Rev. Barber wrote.