Alvoston 'Al' Taylor, retired city educator, dies at 75
11/24/2017, 2:10 p.m.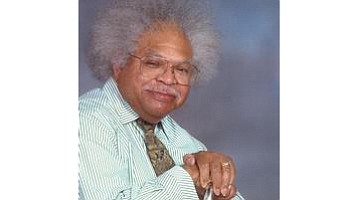 By Ronald E. Carrington
Alvoston L. "Al" Taylor Jr. was a dedicated teacher and principal who cared about his students during 35 years of service.
When some of his students at Thompson Middle School didn't have clothes or toiletries because their parents couldn't afford it or they didn't have someone in their lives that could help in that way, "My father bought clothes and toiletries to help the students out," said his daughter, Alveeta T. Bower.
He was never one to talk or boast about what he did, she recalled.
"What my Dad did made me want to be of service to people. He instilled in me the value of giving back to your community and being of service to others."
The 75-year-old retired educator, history lover and 33rd degree Mason died Monday, Nov. 13, 2017. He was remembered by family and friends during a funeral Saturday, Nov. 18, at Fifth Baptist Church in Richmond's West End.
Masonic last rites were held Friday, Nov. 17, at Gravel Hill Baptist Church, along with a memorial service by Omega Psi Phi Fraternity, of which he was a member of the Phi Phi chapter.
Mr. Taylor was an avid history enthusiast. In addition to teaching history in Richmond Public Schools, he would portray abolitionist, writer and orator Frederick Douglas, wearing his signature Afro. He lectured in African-American history at the University of Virginia, and for more than 30 years he was a member of the Maggie Walker Historical Foundation.
"My Dad liked to teach (history) and talk about it," Ms. Bower said. "He studied about it and always wanted me to know where I came from. He said our history was so rich … because of all we have to go through as African-Americans. We survived and that was important."
A graduate of Armstrong High School, Mr. Taylor earned an undergraduate degree in history and government from Virginia Union University and a master's in educational administration and supervision from Virginia Commonwealth University. He also did coursework at U.Va. and Virginia Tech.
He worked for more than 35 years in Richmond Public Schools, serving as a history teacher, curriculum specialist, assistant principal and later as principal of Open High School and Richmond Community High School.
Mr. Taylor also mentored young people through Big Brothers Big Sisters of Richmond.
He also was active in the Masons as a member of Hobson Lodge No. 23 F&AM. He served as the lodge's worshipful master and secretary. For eight years, he served as worshipful grand assistant secretary of the Most Worshipful Prince Hall Grand Lodge of Virginia.
Mr. Taylor also was a member of Phi Kappa Phi National Honor Society and Phi Delta Kappa, a professional organization for educators.
In addition to his daughter, Mr. Taylor is survived by his wife, Brenda F. Taylor; a sister, Phyllis T. Shelton; one granddaughter and other relatives and friends.