St. Paul's Episcopal hosts luncheon series Downtown
10/6/2017, 11:37 a.m.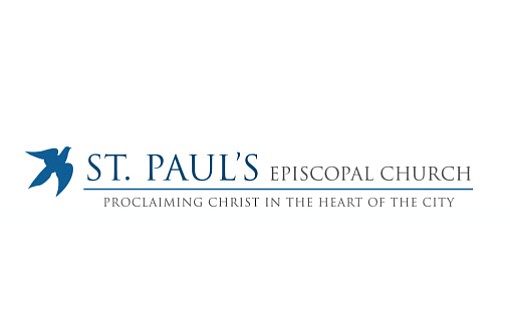 St. Paul's Episcopal Church in Downtown is hosting a series of speakers on issues ranging from race, politics and mental health and addiction during its Friday luncheon series, "Eyes on Richmond."
The theme for the fall series: "Reclaiming the Prophetic Voice of Justice."
A question-and-answer discussion session will be held after each speaker's remarks. The sessions will be held 12:30 to 1:30 p.m. on Fridays through Nov. 10 in Scott Hall at the church, 815 E. Grace St.
Cost: $10, which includes lunch and a beverage from area restaurants.
Reservations must be made by the Wednesday before the event.
Upcoming topics and speakers:
Oct. 6, "Here, There and Everywhere," Ross Catrow, community advocate-organizer, RVA Rapid Transit.
Oct. 13, "Justice at the Ballot Box," Claire Guthrie Gastanaga, executive director of the Virginia ACLU.
Oct. 20, "Proclaiming Justice from Pulpit to Community," the Rev. Tyrone Nelson, pastor of Sixth Mount Zion Baptist Church and a member of the Henrico County Board of Supervisors.
Oct. 27, "Mental Health & Addiction: Highlighting Injustices to Our Youth," Anne Moss Rogers, president, Beacon Tree Foundation.
Nov. 3, "Unmasking Race and Reality in RVA," Samantha Willis, arts and entertainment editor, Richmond Magazine.
Nov. 10, "Changing the Guard, Changing the Future?" Jeff Schapiro, political columnist, Richmond Times-Dispatch.
Information and reservations: (804) 643-3589 or www.stpaulsrva.org/EOR.