Charges dismissed as Essex Village completes repairs
10/19/2017, 5:21 p.m.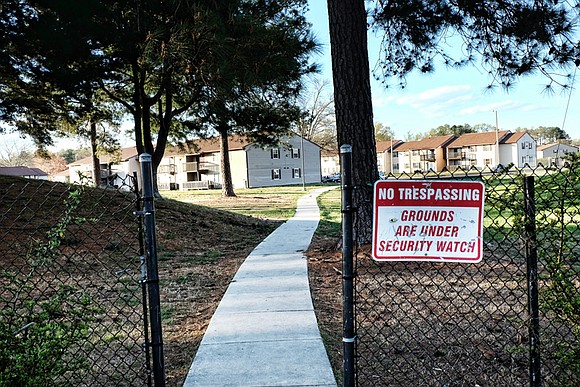 Promised repairs have been made to Essex Village, a federally subsidized Section 8 housing complex in Henrico County.
The disclosure came Wednesday in Henrico General District Court as Judge L. Neil Steverson dismissed 18 criminal charges the county had brought against the owners of the 486-unit complex located along Laburnum Avenue near the Richmond Raceway.
Essex Village Investors LLC agreed to the dismissal of the charges filed in June in the wake of the repairs to broken sewer lines, faulty air conditioners, leaky roofs, broken balconies and other infrastructure issues.
The owners and management company has been under fire from federal and local officials for failing to maintain the property.
Congressman A. Donald McEachin pushed for the complex to be shut down because of the deteriorating conditions.
The U.S. Department of Housing and Urban Development, which provides up to $5 million a year to help cover residents' rental costs, also failed the complex and threatened to pull its funding if the fixes were not made.
Company officials said they invested several million dollars in recent months to make needed repairs that would bring the complex into compliance with building codes and HUD standards.