Opening for ICA next year
10/19/2017, 6:25 p.m.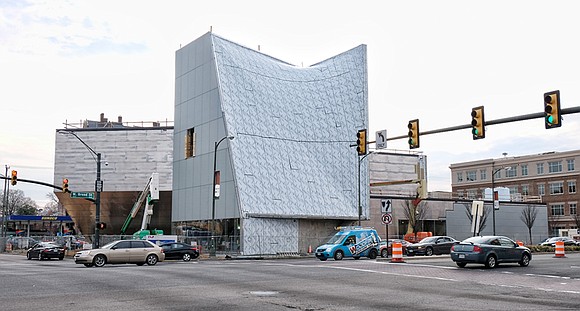 April 21 is now the opening date for the new $41 million modern art center at Virginia Commonwealth University, it was announced Tuesday.
Under construction at Belvidere and Broad streets, the city's busiest intersection, the unique and striking Institute for Contemporary Art building has taken extra time to complete.
The ICA's inaugural exhibition, "Declaration," will explore contemporary art's power to respond to pressing social issues through work by more than 30 emerging and established artists.
VCU also announced it has completed the $37 million campaign to support the development, receiving more than 1,000 gifts from donors. The university is now seeking to raise an additional $12 million to create an endowment to maintain it.