Personality: Timika Cousins
Spotlight on founder of The Faces Behind The Purpose For You
10/19/2017, 6:05 p.m.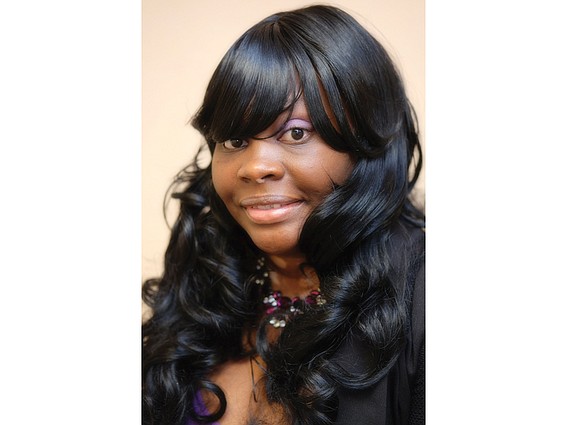 The Faces Behind the Purpose For You offers prevention services in Richmond and Chesterfield and Henrico counties. While the fashion show is a way to raise awareness about the organization, it also honors individuals who have survived domestic violence and remembers those who have died.
"I want people to know The Faces Behind The Purpose is here for you as an organization," says Ms. Cousins. "You can trust us. Many women coming for help do not have that trust and it is hard work building that trust."
Meet this week's Personality, advocate against domestic violence and founder of The Faces Behind The Purpose, Timika Cousins:
Occupation: Customer service representative, Anthem Blue Cross Blue Shield.
Date of birth: Dec. 12, 1978.
Current residence: City of Richmond.
Education: John Marshall High School.
Family: One son, Stanley Fields III, 15; one daughter, Mia Cousins, 11.
When and why The Faces Behind a Purpose for You was founded: The Faces Behind a Purpose for You was founded on Aug. 23, 2016. The organization was founded because of my cousin, Lisa Hester Morgan, who lost her life in 2014 due to domestic violence. Although she's my cousin our relationship was more that of a niece and aunt. It's because of victims like Lisa, also known as Claire, that motivates us in reaching out to the community and providing services to others in efforts to prevent and bring awareness to domestic violence and sexual abuse.
Inspiration for its name: Because of my cousin's death, I was inspired to bring awareness to domestic violence while helping survivors and their immediate families. Ultimately, The Faces Behind a Purpose for You is the face for Lisa Morgan and all domestic victims and survivors.
The Faces Behind a Purpose for You foremost mission: Our purpose is to give individuals the opportunity to learn from their circumstances and understand that they can continue to progress in positive ways and in positive settings despite past experiences. The Faces Behind a Purpose for You intervenes through advocacy. Our organization works with individuals to assess their needs while serving as a resource or as a liaison between them and other available resources.
Strategy for achieving mission: To educate people about the signs of domestic violence, to be diligent in relationship building within our communities, and to provide resources within the school systems. Our strategy is simple: The Faces Behind a Purpose for You is a dedicated resource to those victims of domestic violence and their immediate families.
Why I am excited about this organization: Our organization continues to make great progress. We are amazed at the progress we've achieved in just one year. God has truly blessed our organization to be a major resource for families as far away as Dallas. We are even more excited about 2018.


Dream for organization: Among the many short- and long-term goals we have for our organization is to secure several transitional homes in Richmond and other localities.
How I define "domestic violence": We will be here all day if I offered my definition of domestic violence. There are so many layers and dimensions of domestic violence. However, I will define domestic violence as a pattern of abusive behavior in any relationship that is used by one person to gain or maintain power and control over another person. Domestic violence can be physical, sexual, spiritual, emotional, economic or psychological actions or threats of actions that influence another person. This includes any behavior that intimidates, manipulates, humiliates, isolates, frightens, terrorizes, coerces, threatens, blames, hurts, injures or wounds someone.