Remembering history
Member of 'Little Rock Nine' talks about his experience desegregating Central High School 60 years ago
9/29/2017, 6:38 a.m.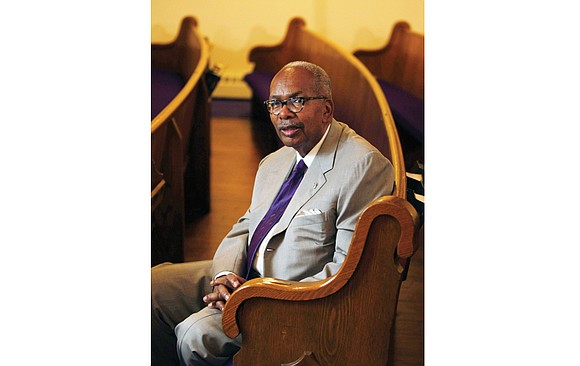 "I remember the picture vividly in JET magazine of Emmett Till laying in a coffin. Jackie Robinson breaking into baseball and the Montgomery bus boycott were all indications of what was going on and how black people were at the forefront of some of those changes," he said.
On May 17, 1954, the U.S. Supreme Court declared in the Brown v. Board of Education of Topeka, Kan., case that the "separate but equal" policy of legalized segregation was unconstitutional in America's public schools.
However, Little Rock's city fathers attempted to take a moderate approach to the decision and drag their feet on desegregating schools. But they were pushed by Daisy Bates, president of the Arkansas NAACP, and the organization's members. Mrs. Bates and her husband owned the black weekly newspaper, the Arkansas State Press.

The Board of Education then asked if any Negro students were interested in transferring from an all-black school with limited resources to the all-white Central High School. Nine students signed up. But when they tried to attend, they were confronted by angry white mobs.
It was intimidating, Mr. Green recalled.
"People would be hollering, using every use of the N-word they could figure out. Arkansas Gov. Orval Faubus called in the Arkansas National Guard to keep us out, then they used the local police, who couldn't keep the mob in order. Finally, President Eisenhower sent the troops in."
After two weeks of the African-American students being barred from entry, President Dwight D. Eisenhower sent units of the 327th Infantry, 101st Airborne Division, to escort the students into the school. The president, a conservative and reluctant supporter of civil rights, became the first president since Reconstruction to use federal troops in support of civil rights.
Once inside, the Little Rock Nine faced challenges that would test their resolve.
"It was inside the school when we were really harassed," Mr. Green said. "They would throw steamed wet towels our way, and at night we would get threatening phone calls.
"One of the conditions imposed on us was that we couldn't do any extracurricular activities, which meant no sports or club memberships."
Mr. Green credits his training as a Boy Scout with giving him the awareness and endurance to deal with the daily confrontations at school. A year before attending Central High School, he had become an Eagle Scout through Troop #73 at Mount Zion Baptist Church. His neighbor, Louis Brunson, was the scoutmaster.
"Being an Eagle Scout helped me to navigate and realize the importance of what we were doing once we finally got into Central," Mr. Green said. "It also gave me some perspective of how we (the Little Rock Nine) were viewed and our importance in terms of history."
He said Mrs. Bates was helpful in getting them through the year.
"Daisy was a tough lady," he recalled of the newspaperwoman. "She was willing to use the pen, as well as her connections around the state."
In the spring of 1958, Mr. Green became the first African-American student to receive a diploma from Central High School. Dr. Martin Luther King Jr. attended the graduation, sitting with the Green family.