80¢ cigarette tax goes up in smoke at City Council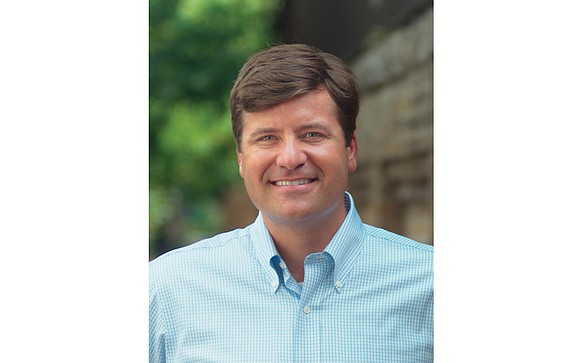 By Jeremy M. Lazarus
Richmond smokers will not have to pay an extra 80 cents for a pack of cigarette.
After hearing from more than 50 speakers and nearly an hour of debate, Richmond City Council, with a 6-3 vote, killed a proposal to impose a city tax on cigarettes that Councilman Parker C. Agelasto, 5th District, had spearheaded.
Council President Chris A. Hilbert, 3rd District, and Kristen N. Larson, 4th District, were the only members to join Mr. Agelasto in supporting the tax measure that was projected to raise an extra $5 million a year for school maintenance — small by the size of the needs, but huge compared with the alternative.
The vote means Richmond remains the only large city in the state that does not impose a cigarette tax.
Mr. Agelasto said that without the tax, there would be no additional money to deal with Richmond Public Schools' repair and maintenance needs that keep growing.
The city School Board requested $31 million for the 2018-2019 fiscal year to begin to deal with more than 3,200 requests for repairs and improvements that Superintendent Jason Kamras has sitting on his desk and that he told the council he can do nothing about.
As it now stands, Mr. Agelasto said, the school system can expect to receive only the $1.5 million that Mayor Levar M. Stoney has proposed for repairing roofs, maintaining old boilers, fixing failing air conditioners and a host of other problems in the 2018-19 fiscal year that starts July 1 and just $3.5 million in the 2019-20 fiscal year.
Mr. Agelasto said the council has so far failed in its efforts to carve out extra funds from the shrunken capital budget to boost spending on maintenance for the more than 30 school buildings that need serious help as it prepares a new two-year budget for the 2019 and 2020 fiscal years.
But he could not sway other council members to support the tax, all of whom faced a sea of people at Monday night's meeting. Some speakers said they feared a tax could destroy their small businesses that sell cigarettes, and others said they feared council would not produce additional money to help public schools.
Two veteran council members who voted against the tax proposal, Council Vice President Cynthia I. Newbille, 7th District, and Ellen F. Robertson, 6th District, vowed to create a commission to come up with a comprehensive plan to provide full funding to modernize Richmond's decaying schools and to meet the school system's full maintenance needs.
Each offered that promise as Mayor Stoney prepares to deal with a new voter-passed, General Assembly-approved City Charter requirement effective July 1. The charter change, which was signed into law recently by the governor, requires the mayor to come up with a plan to modernize all city schools or explain why he cannot.
They also issued the promise as a newly created General Assembly subcommittee begins to study ways the state could help address school facilities problems in the capital city and across the state.