Former Congressman Ron Dellums, who pushed U.S. sanctions against apartheid South Africa, dies at 82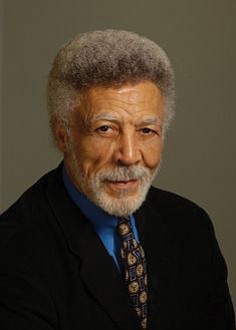 WASHINGTON
Ronald Vernie "Ron" Dellums was a fiery anti-war activist who championed social justice in his community and in Congress.
The first African-American Democratic congressman from Northern California and a former mayor of his native Oakland, Calif., died from cancer at his Washington residence on Monday, July 30, 2018, according to his family. He was 82.
The first open Democratic socialist in Congress since World War II, Mr. Dellums was best noted for pushing Congress to oppose apartheid in South Africa, opposing the Vietnam War and battling expenditures for weapons systems.
Born into a family of labor organizers, Mr. Dellums got his start in politics after serving in the Marines, earning degrees, working in psychiatric social work and teaching at San Francisco State University and the University of California-Berkeley.
Heavily engaged in the Civil Rights Movement and activist politics, he began his political climb after winning election in 1967 to the Berkeley City Council.
In 1970, he won a seat in Congress representing Oakland when he defeated a labor-backed Democrat.
One of the original members of the Congressional Black Caucus in 1971, he would serve in Congress until 1998, rising to chairman of the House Armed Services Committee, where he impacted military spending and fought to allow gay and lesbian Americans to serve.
"He was absolutely committed to what was right and what was just and believed that you had to do whatever you could to fight for that," said Dan Lindheim, a former adviser to the congressman.
In Washington, Mr. Dellums fought the military-industrial complex.
During his first weeks in Congress in 1971, he set up an anti-Vietnam War display in his office and went on to hold informal hearings in a bid to press the government to end U.S. involvement.
He later led the fight against the MX Missile project, opposed expansion of the B-2 Spirit stealth bomber program and unsuccessfully sued to halt President George H.W. Bush's effort to roll back Iraq's takeover of Kuwait in the early 1990s.
Mr. Dellums was a central figure in the campaign to sanction South Africa for its apartheid laws codifying racial segregation, according to the Rev. Jesse Jackson.
For nearly 15 years, Mr. Dellums pushed legislation to place economic restrictions on South Africa, finally securing passage in 1986. In a signature defeat for then-President Ronald Reagan, Congress overrode the president's veto to put the sanctions in place, marking the first time in the 20th century a president's veto on a foreign policy issue was overturned.

Rev. Jackson said the United States never would have punished South Africa or American companies doing business there without Mr. Dellums.
"It was his voice that brought the sanctions on South Africa," Rev. Jackson said.
During his tenure as chairman of the Congressional Black Caucus, Mr. Dellums began submitting his own version of a scaled-back military budget. He rose through the ranks of the House Armed Services Committee to become its first African-American chairman in 1993, gaining influence over military spending.
Mr. Lindheim remembers Mr. Dellums as a gifted orator with a photographic memory who could speak without notes and never needed a word of his remarks to be corrected in the Congressional Record.