Former Congressman Ron Dellums, who pushed U.S. sanctions against apartheid South Africa, dies at 82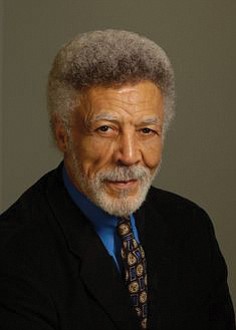 Mr. Dellums jokingly referred to himself the way his critics did — as a left wing, anti-war, commie-pinko activist from Berkeley, Mr. Lindheim said.
He surprised colleagues when he stepped down rather than seek re-election in 1998.
"I leave with my idealism and my enthusiasm intact because, when you look around, each of us have had the privilege of walking to the floor of Congress with the total freedom to express ourselves across whatever lines divide us, to say whatever we felt was important to say. That is an incredible gift," he said during his farewell speech.
Mr. Dellums became a lobbyist before returning to politics as mayor of Oakland in 2006, a seat he narrowly won. While he won praise for a job-creation program he crafted with private companies and for programs that cut crime rates, he also had his share of critics and did not seek a second term.
U.S. Rep. Barbara Lee of California, who began as an intern in Mr. Dellums' office and later replaced him in Congress, called him the "father of progressive politics" and someone who truly wanted "to save the world."
"He always told us don't measure our decisions by what is politically expedient on his behalf, but to just ask one question," Rep. Lee said. "Is it the right thing to do?"
Along with his third wife, Cynthia L. Dellums, survivors include his four children and three stepchildren, five grandchildren and two great-grandchildren.