French president promises quick return of stolen African relics
TriceEdneyWire.com/GIN | 8/2/2018, 6 a.m.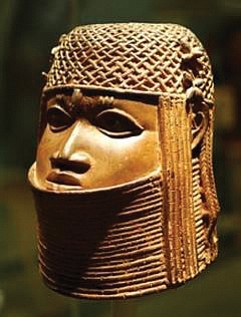 French President Emmanuel Macron has called the return of African relics to their origin "a top priority" of his administration.
"I cannot accept that a large part of cultural heritage from several African countries is in France," he said in a speech to university students in Burkina Faso last year. "African heritage can't just be in European private collections and museums."
The main force behind this new push is Patrice Talon, Benin's president, who has been promoting African culture and identity and the return the some 6,000 stolen objects to his country.
Some 5,142 objects have been identified in the Museum of Quai Branly-Jacques Chirac for indigenous art — including statues, masks, textiles, photos and pieces of pottery — while others are in private collections.
One rationale for failing to return of stolen artifacts was the state of African museums.
But El Hadji Malick Ndiaye, director of Dakar's Museum IFAN, said that African museums are definitely not the only places where bad things may happen.
He also corrects the argument by some art historians that old fishnets are of little value.
"The knots in Senegalese fishnets represent ancient mathematical codes," he said. "They are in fact a very valuable part of our technological heritage."
"Africa has suffered a hemorrhage of its heritage during colonization and even after, with illegal trafficking," said the Senegalese director.
The famed Benin Bronzes were stolen in 1897 after a fierce battle with British soldiers. The troops torched Benin City and looted some 3,000 artworks, among them 200 of the bronzes that now reside in the British Museum. Other pieces were moved to museums in Oxford and Cambridge, and others to institutions all over Europe and the United States.
Meanwhile, in Germany, the country with the largest concentration of museums holding cultural treasures and human bones from Africa, 40 organizations representing the country's African diaspora have signed an open letter to German Chancellor Angela Merkel urging her to follow the "historic initiative" of the French president.
Similarly, earlier this year, officials in Ethiopia demanded that Britain permanently return all artifacts that originated in that African nation but are now held by the Victoria and Albert Museum in London.
Among the items on display at the museum are sacred manuscripts and gold taken from the Battle of Maqdala 150 years ago, when British troops ransacked the fortress of Emperor Tewodros II.
The demand comes after the museum, one of London's most popular tourist attractions, put on display treasures plundered by British forces from the East African nation in 1868.