Personality: Terrence L. Graves
Spotlight on president of the Richmond Bar Association
8/9/2018, 6 a.m.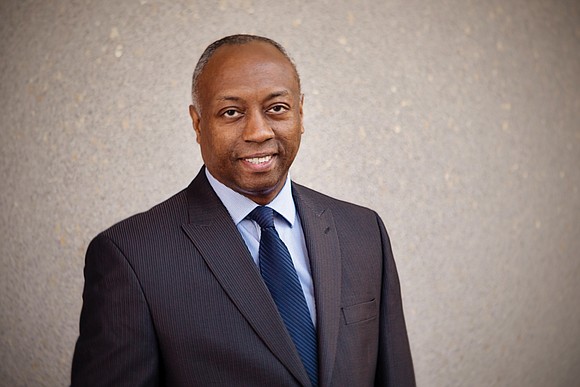 "They are both shining examples of what it is to be the best at what you do while maintaining the highest level of ethics and personal conduct," he says.
Meet the Richmond Bar Association's 134th president and this week's Personality, Terrence L. Graves:
Occupation: Attorney with Sands Anderson PC. I represent individuals and corporations in civil matters primarily involving catastrophic injuries and property damage claims all over the Commonwealth of Virginia and in several other mid-Atlantic states and the District of Columbia. I'm also the co-chair of the litigation group at the firm.
No. 1 volunteer position: President of the Richmond Bar Association.
Date and place of birth: Aug. 1 in Suffolk.
Current residence: Chesterfield County.
Alma maters: Bachelor's degree, Howard University, 1986; and J.D., University of Virginia School of Law, 1991.
Family: Wife, Jacqueline Mason-Graves, my junior high school sweetheart, and son, Terrence L. Graves Jr.
When elected RBA president and length of term: I took office on June 1, and my time in office runs until May 31, 2019.
How I felt when I was elected: I was humbled and proud because I'm following in the footsteps of many great bar leaders who have gone before me.

RBA mission: To cultivate and advance the cause of jurisprudence; to facilitate and improve the administration of justice; to promote the delivery of legal services to the entire community; to promote an increased understanding by the public of the legal system and respect for the law; to inculcate and enhance the highest standards of ethical conduct, integrity, dignity and honor; to continue the legal education of its members; and to encourage courtesy among all members of the legal profession, including bench and bar.
Major RBA programs: The RBA hosts six major luncheon meetings, two major social events, and offered 38 hours of continuing education programming in 2017, has seven practice sections and many other events aimed at enhancing the administration of justice and promoting collegiality.
RBA's relationship with other associations: The RBA partners with seven other local bar associations (Chesterfield County Bar Association, Hanover County Bar Association, Henrico County Bar Association, Hill-Tucker Bar Association, Metro Richmond Family Law Bar Association, Metropolitan Richmond Women's Bar Association and the Greater Richmond Criminal Bar Association) on the area's annual Bench-Bar Conference. In addition, we invite the same local bar associations to participate in joint judicial interviews of candidates seeking judgeships.
Greatest challenge at work: Making sure that everything gets done and done at a high level. There are only 24 hours in any given day and there are always things that need to be done. Time management is key.

Greatest satisfaction: I am most satisfied when I've achieved a good result for my client, whether at trial, as the result of a well-argued motion or as the result of negotiating the best possible settlement under the circumstances of a given case.

When I knew law was for me: I've wanted to be a lawyer since I was in elementary school and we were studying different occupations. I was even more motivated to become a lawyer when one of my teachers told me that I was too shy and quiet to be a lawyer.