Dr. Katie G. Cannon, renowned scholar who elevated role of black women in theology, dies at 68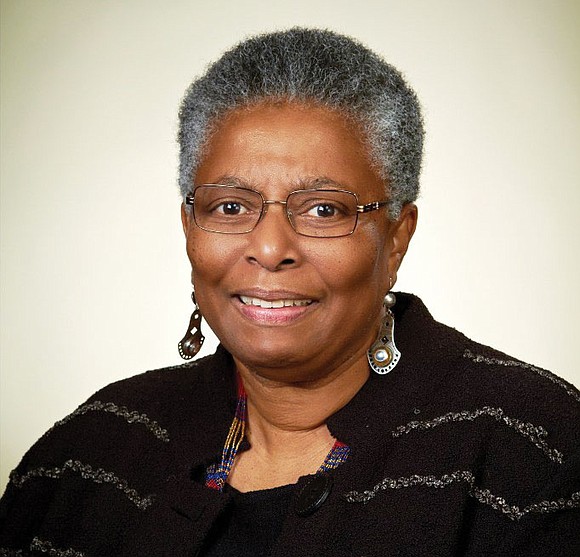 Buoyed by the Civil Rights Movement that began ushering in change, Dr. Cannon began teaching religion at the college level after earning her bachelor's degree in 1971 from Barber-Scotia College in Concord, N.C., and her master's of divinity from the Johnson C. Smith Theological Seminary in Atlanta in 1974.
Returning to North Carolina, she was ordained as a minister by the Catawba Presbytery, becoming the 155th female and the first African-American woman ordained in what is now the Presbyterian Church USA.
Initially a supply pastor, she went to New York to become an instructor at the New York Theological Seminary, where she began her development as a scholar. After earning her doctoral degree at Union Theological Seminary in New York in 1983, she taught at the Harvard Divinity and Episcopal Divinity schools in Cambridge, Mass., and spent nine years as a religion studies professor at Temple University in Philadelphia before joining the faculty of Union Presbyterian Seminary in 2001.
During the mid-1980s, she joined with two other scholars, Jacquelyn Grant and Delores Williams, in seeking to reform black liberation theology and traditional religion with the perspective of African-American women. Their goal: To encourage women to reclaim their identity and throw off the mental shackles imposed by patriarchal norms.
Dr. Cannon frequently was invited to speak at religious events around the globe and also spent time as a visiting professor at Davidson College and Williams College.
She was a past president of the Society for the Study of Black Religion and produced an array of published papers and books in support of womanist theology.
Dr. Cannon received numerous honors for her work as an educator, including Spelman College's Distinguished Professor Award, Virginia Union University's School of Theology Beautiful Are The Feet Award and the American Academy of Religion's Excellence in Teaching Award.

"Teaching is my ministry. I love teaching to empower, to equip, to set people free" she said in a video that was played in June when the Presbyterian Church USA awarded her its Excellence in Theological Education Award during a meeting of the church's General Assembly in St. Louis.


Survivors include her mother, Corine L. Cannon; sisters Sara C. Fleming, Doris C. Love and Sylvia C. Moon; and brothers John Cannon and Jerry Cannon.