Wilder-Fury heavyweight title match ends in draw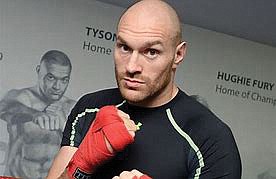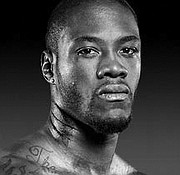 Deontay Wilder and Tyson Fury were each undefeated upon meeting last Saturday for the World Boxing Council heavyweight title in Los Angeles.
After 12 bloody, bruising rounds, both were still undefeated as the bout was ruled a draw by three ringside judges.
Soon after, both pugilists announced a rematch was imminent, with details to be determined.
Wilder's record goes to 40-0-1 with 39 knockouts. Fury is 27-0-1 with 19 KOs.
"I would love for it (Fury) to be my next fight," Wilder said in his post-fight news conference. "Let's give the fans what they want to see."
Fury said the feeling is mutual.
"One hundred percent; we'll do the rematch," Fury said.
There's much financial incentive. Wilder-Fury I drew a live crowd of 17,000-plus people and a worldwide, pay-per-view audience.
Wilder, who retains his WBC title, became champ in 2015 by defeating Haitian-Canadian Bermane Stiverne. In so doing, Wilder became the first American WBC titleholder in nine years.
A native of Tuscaloosa, Ala., Wilder is known as the "Bronze Bomber" for two reasons. He was a bronze medalist in the heavyweight division in the 2008 Summer Olympics in Beijing. Plus he admires the late former champ Joe Louis, also from Alabama. Louis was known as the "Brown Bomber."
Fury answers to "Gypsy King" for his dual citizenship in England and Ireland. He was born in England and has Irish ancestry. Fury was named after Mike Tyson.
The Wilder versus Fury fight represented one of the tallest matchups in boxing annals. Wilder is 6-foot-7 with an 83-inch reach; Fury is 6-foot-9 with a 85-inch reach.
Here's a list of the tallest heavyweight champs:
• Nicolay Valuev (Russia), 7-foot
• Vitali Klitschko (Ukraine), 6-foot-7½
• Wladimir Klitschko (Ukraine), 6-foot-6
• Jess Willard (USA), 6-foot-6½
• Ernie Terrell (USA), 6-foot-6
• Henry Akinwande (England), 6-foot-6
• Primo Carnera (Italy), 6-foot-5¾
• Riddick Bowe (USA), 6-foot-5
• Lennox Lewis (USA), 6-foot-5
• Heights of other prominent champs:
• George Foreman, 6-foot-4
• Muhammad Ali and Larry Holmes, 6-foot-3
• Joe Louis, 6-foot-2
• Jack Johnson, Jack Dempsey and Joe Frazier, 6 foot
• Rocky Marciano, 5-foot-11
• Mike Tyson, 5-foot-10