New commission to investigate threats to voting rights
2/2/2018, 7:21 a.m.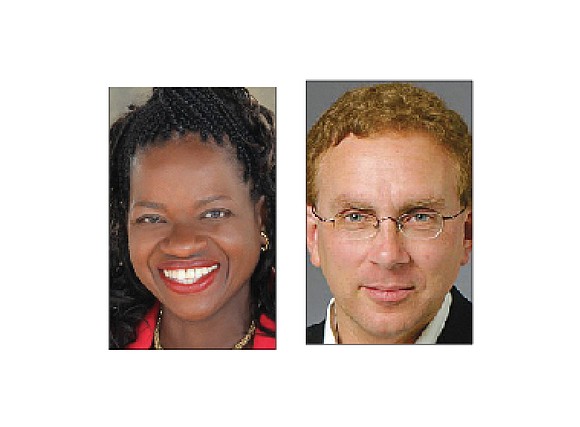 But unreasonable people recognized Dr. King's "Give Us the Ballot" agenda not as a promise but as a threat. They knew that high-turnout elections and ever-expanding democracy would, as Dr. King suggested, change not just the complexion of those who cast ballots in elections, but also the policies that extend from those elections.
Author Ari Berman, whose book on the Voting Rights Act took its title from Dr. King's speech, asserts that American democracy is "under siege." And there is more than enough evidence to confirm his assessment.
The past decade has seen a conservative majority on the U.S. Supreme Court gut key components of the federal Voting Rights Act, the extreme gerrymandering of state legislative and congressional district lines by Republicans in the states and the enactment of harshly restrictive voter ID laws, along with draconian constraints on early voting and same-day voter registration. It has seen politicized efforts to purge voters from registration lists. It has also seen the rise of the fantastical claim that millions of votes are cast "illegally" in a country that has one of the lowest voter turnout rates among the world's democracies.
The voter fraud delusion has moved from the far fringes of our political discourse to the corridors of power, as was evident last year when President Trump announced, despite all evidence to the contrary, that, "I won the popular vote if you deduct the millions of people who voted illegally." PolitiFact rated the claim a "pants-on-fire" lie.
But President Trump proceeded in May 2017 to appoint a Presidential Advisory Commission on Election Integrity led by Vice President Mike Pence and "voter fraud" fabulist Kris Kobach.
Dismissed by Democrats and responsible Republicans as a political ploy with a dangerous agenda, the advisory commission finally was disbanded in January amid internal dissension, legal controversy and public outcry. It failed to formally document a single instance of voter fraud. In fact, according to a White House aide, "the Commission did not create any preliminary findings."
Yet President Trump is not giving up. He announced on Jan. 3 that he was charging the federal Department of Homeland Security with carrying on where his advisory commission left off. Mr. Kobach suggests that DHS can take up the work of purging voter rolls. It is unclear whether that is even possible because Charles Herndon, the White House director of information technology, informed a federal judge six days after the dissolution of the Pence-Kobach project that any state voter registration data that had been collected by the advisory commission would be destroyed rather than shared with DHS or other agencies.
This chaos is particularly concerning because of the prospect that President Trump and Mr. Kobach will continue to seek avenues not merely to peddle pants-on-fire-lies, but to use those lies to justify new assaults on voting rights.
What a shameful circumstance the United States finds itself in as we prepare for this year's solemn commemoration of the 50th anniversary of Dr. King's assassination. How unsettling it is that the threats to voting rights that so concerned our nation's greatest civil rights campaigner are still alive in the 21st century. The warning that Dr. King delivered in his 1957 speech at the Lincoln Memorial rings as true as ever.