New commission to investigate threats to voting rights
2/2/2018, 7:21 a.m.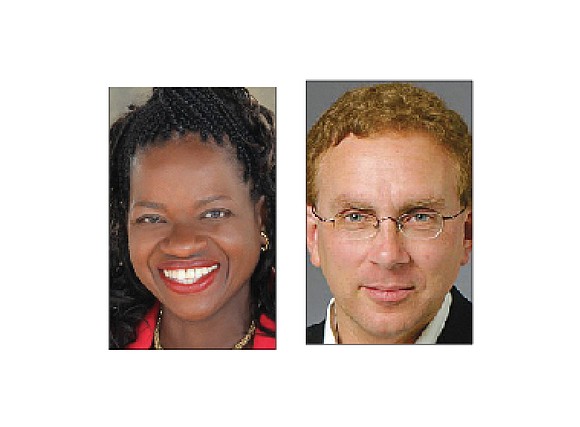 Dr. King said then that "all types of conniving methods are still being used to prevent Negroes from becoming registered voters." The conniving methods of today are more sophisticated and they are promoted in more calculating language. But the threat of old has been renewed and extended. Tens of millions of Americans, of every race and creed, in every region of the United States, face the prospect of voter suppression so severe that it will warp elections and governance nationwide.
A new National Commission for Voter Justice has been constituted at the urging of the Rev. Jesse L. Jackson Sr., leaders of the National Bar Association and scholars and activists from across the country.
This nonpartisan commission, which was launched in Washington in January, begins with the premise that Americans need reliable information about threats to voting rights, and that the information can and should be employed not merely to address those threats, but to establish a voter-justice ethic that says every community and every state should be striving for the highest level of voter participation in every election.
Working with existing organizations, the National Commission for Voter Justice will build upon the research and insights of the country's burgeoning coalition of democracy advocates.
The commission will explore a range of responses to voter suppression and to patterns of low voter turnout, including universal early voting, automatic voter registration at age 18, restoration of voting rights for citizens who are returning from incarceration and the provision of funding and structural support for safe and secure elections.
It will also explore the democracy deficit that leaves Americans in Washington, D.C., as well as Puerto Rico, the Virgin Islands, and other U.S. territories, with inadequate representation or no representation at all.
The commission, which expects to conduct its work through December 2019, will hold at least 18 regional and special hearings, sponsor national training events and publish at least eight briefing papers, advisories and reports.
There are many ways in which Dr. King's legacy can and should be celebrated. But the members of the National Commission for Voter Justice are inspired by a passionate faith that the best way in which to celebrate his "Give Us the Ballot" vision is to renew and extend it in the 21st century.
Barbara Arnwine is a veteran civil rights leader and president and founder of the Transformative Justice Coalition.
John Nichols is an author and national affairs correspondent for The Nation.