Personality: Morris Roberson
Spotlight on Central Virginia Chapter president of NOBLE
2/2/2018, 6:24 a.m.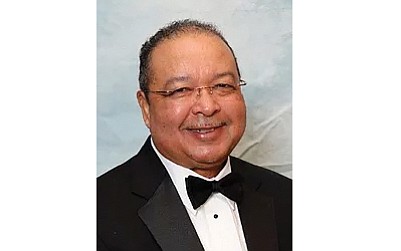 Occupation: Retired as a U.S. postal inspector with the U.S. Postal Inspection Service; professor in the Department of Criminology and Criminal Justice at Virginia Union University.
Alma maters: Bachelor's degree in criminal justice, University of Nevada, Las Vegas, 1979; master's in criminal justice, Virginia Commonwealth University, 2008.
Family: Wife, Catherine.
When Central Virginia Chapter of NOBLE was started: October 1994.
Number of chapter members: Currently, approximately 45.
Why I am excited about this organization: I like NOBLE because of the educational opportunities we can bring to the communities.
My No. 1 objective as president: Upward mobility of members of the organization and working with community members.
Current chapter efforts: We just assisted with providing Christmas needs to a couple of families in the area. We are looking toward working with community groups to discuss gaining a better understanding of the law enforcement community in order to enhance better relations between communities and law enforcement.
Opportunities for women in law enforcement: The opportunities are wide open for women in the law enforcement arena and they are really needed. One of my former students was just sworn in Jan. 4 as a Richmond police officer.
A perfect day for me is: Helping someone.
Something I love to do that most people would never imagine: Driving across country.
A quote that I am inspired by: "Tell me and I forget, teach me and I may remember, involve me and I learn." — Benjamin Franklin
My friends describe me as: The traveler.
The top of my "to do" list is: Keep on working in communities and helping individuals and groups in those communities.
The best thing my parents ever taught me: Respect.
The person who influenced me the most: My father, Garland Roberson.
What I'm reading now: "Introduction to Criminal Justice" by James Fagin.