Jermaine Marrow brings excitement — and big fan numbers — to Hampton Pirates
Fred Jeter | 2/9/2018, 8:51 p.m.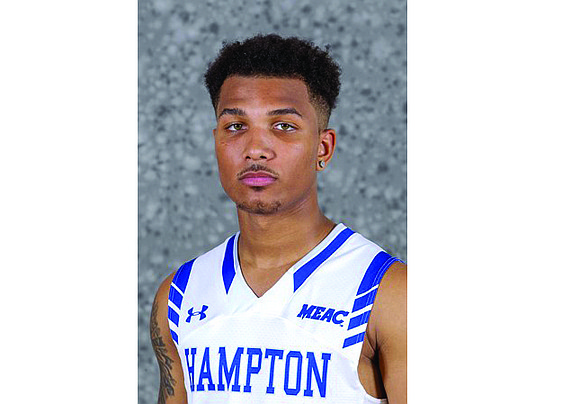 "Mayno practically grew up at Hampton," Coach Joyner said.
Coach Joyner was convinced early on that he wanted Marrow to be a Pirate.
"Coach Joyner offered me a scholarship when I was still in eighth grade," Marrow said. "I kind of grew up a Pirates fan and one of my best friends, Brian Darden, played here. Brian's like family to me."
Darden, from Hampton's Phoebus High School, played for HU from 2013 to 2016.
HU has players from such far-off locales as Chicago, Atlanta, Tampa, Teaneck, N.J., and Lafayette, La.
By contrast, Marrow's Heritage High School is just 8.2 miles from the HU Convocation Center.
It wasn't like Marrow was a secret to the rest of world. As a high school senior, he was the Daily Press Player of the Year and averaged 30 points while pacing Heritage High to the 4A State Final Four at the Siegel Center.
Marrow's ambitions are more about team standing than individual statistics.
Asked about goals for the remainder of the season, he quickly offered, "Win the rest of our games, win the MEAC tournament … and go dancing" to the NCAAs.
If so, a growing numbers of HU fans might enlist to be Mayno's dance partners.