Foremost wishes for 2018
Warner, Page and Hilbert tell them
1/5/2018, 12:22 p.m.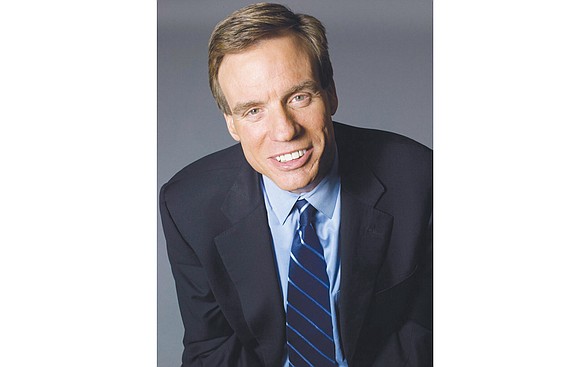 Mark R. Warner, U.S. senator representing Virginia and vice chairman of the Senate Select Committee on Intelligence investigating allegations of collusion by the Trump campaign and Russian officials to influence the outcome of the 2016 presidential election:
My foremost wish in 2018 is for courage. I hope that Republicans and Democrats in Washington will have the courage to stand up to President Trump where we must, and to work together where we can.
For example, I hope that Republicans return to Washington in 2018 ready and willing to work with Democrats to strengthen and fix the Affordable Care Act. For years, they have trashed one of President Obama's top accomplishments, and the Trump administration has done everything it can during the last 12 months to undermine the law and keep it from working.
After their latest failed attempts to repeal Obamacare, I hope that sensible Republicans will have the courage to ignore the partisan bickering and come together with Democrats to pass legislation that will actually stabilize the health care markets, improve health care access and lower costs.
But equally important in 2018 is the health of our democracy. 
As the White House and their allies launch unprecedented attacks on the FBI, on the Department of Justice and on Special Counsel Robert Mueller, I hope that most members of Congress, regardless of political party, will have the courage to stand up to the president. Should the president act to fire the special counsel, or interfere with his investigation in any way — such as issuing pardons to key figures or firing the deputy attorney general supervising the special counsel — it will be up to Democrats and Republicans alike to defend our Constitution and the rule of law in 2018.
Dawn C. Page, chair of the Richmond School Board:
My wish for 2018 is that the top priority of our city remains providing our students with a quality education in Richmond Public Schools.
It is my hope that, collectively, we have a laser-sharp focus on creating educational excellence for all students, no matter their ZIP code, ethnicity or background.
It is my hope that we dream big, think audaciously and work urgently to develop top-tier learning environments where our youths can dream, discover, learn, create and grow without limits.
It is my hope that we continue to see the promise in the eyes of every child we serve, and that we do the work that is necessary to ensure that promise is realized. 
Chris A. Hilbert, president of Richmond City Council:
My biggest wish for 2018 is for peace in our city. 
Peace from the violence that has risen in our city during the past two years. Peace to the families who have lost loved ones. Peace for the friends of those who have lost their lives. Peace for the people and their families who have been physically and spiritually injured by violence. Peace to our police officers who leave their homes to go to work and we join their families in prayer for their safe return. 
Peace to the mothers of our city as they worry for the safety of their and our children. Peace to the members of the communities whose neighborhoods are plagued by violence. Peace to our children as they try to learn in our schools and that they be relieved from safety concerns. 
I wish peace upon all of our citizens to be free from the reality and perception of violence. If this is achieved, then so many of our other problems can be addressed in a more meaningful way. 
Peace be with you, Richmond, for 2018 and beyond.