Personality: Rev. Tyler C. Millner Sr.
Spotlight on the Virginia Union University Lifetime of Service Award winner
1/13/2018, 11:05 a.m.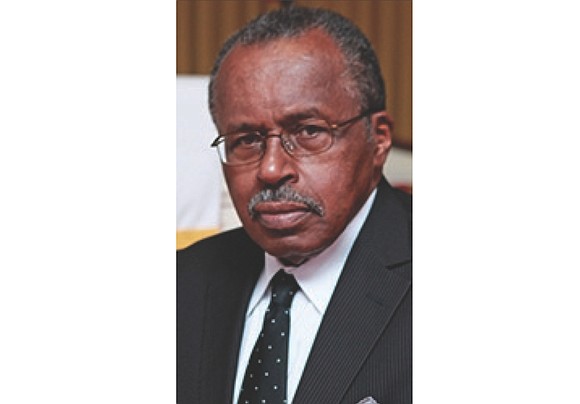 Family: Wife, Rosa M. Millner; children, Tyler Jr., 40, Telecia, 38, Alex, 35, and Martina, 33.
Community involvement: Martinsville Ministerial Association; NAACP; Tuesday Night Forum (public policy and issues); Bread for the World; New College Institute volunteer; and Higher Education Forum.
What this honor means to me: That the work I have done has made an impact and the long days and nights and sacrifices have been worth it.
When Community Learning Week was founded: 1978.
Purpose of Community Learning Week, now known as Living the Dream Inc.: To celebrate the life, works and teachings of Dr. Martin L. King Jr.; to provide an opportunity for community education; to provide an opportunity for civic and social groups to network; and to provide a framework for action beyond celebrating the dream.
Our communities can honor Dr. King's legacy by: Committing to live the dream and truly create the "beloved community."
A perfect day for me: To have helped someone, done something good for the family, to have discovered a great idea or concept and to have engaged in dialogue on some theological, political and/or social issue.
Something I love to do that most people would never imagine: Cook.
A quote that I am inspired by: "We have a wonderful history … and it is going to inspire us to greater achievement" by Dr. Carter G. Woodson.
How I unwind: Reading and a good ballgame.
Outlook at start of day: To be positive and deposit something worthwhile with others.
The best thing my parents ever taught me: To be authentic, true to yourself and to your family.
The person who influenced me the most: My mother, the Rev. Almeda F. Millner.
The book that influenced me the most: "The Mis-Education of the Negro" by Dr. Carter G. Woodson.

What I'm reading now: "The Art of Work: A Proven Path to Discovering What You Were Meant to Do" by Jeff Goins.
My next goal: To prepare for retirement.