6 Virginia tribes set for federal recognition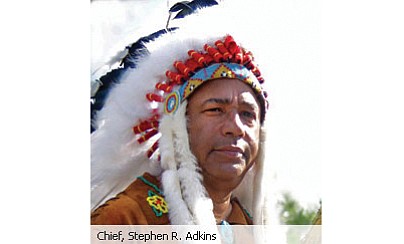 Some senators with tribes in their home states wanted Congress to recognize all the tribes together instead of singling out Virginia.
Still others worried federal recognition would open the door to casinos, despite language in the bill stating gaming was prohibited.
The path became a bit easier this year with the retirement of U.S. Sen. Harry Reid of Nevada. The former Democratic leader had kept the bill bottled up out of concern that Virginia Indians could be freed to build casinos to compete with Las Vegas.
To earn unanimous consent, Sen. Kaine said he had to persuade five Republicans to consent to the bill, acknowledging that some agreements were made to get it done.

Chickahominy Indian Chief Stephen Adkins, who watched the vote from the Senate gallery, said that because of administrative roadblocks, the chiefs were once told they wouldn't live to see the day they were federally recognized.
"We can hold our heads high as acknowledged sovereign nations within the United States of America," he told The Washington Post by phone after the vote.
He had lobbied every session of Congress since 1999 in hopes of achieving a status that would bring both dignity and real prospects for an improved quality of life to tribal members.
The bill that passed the Senate was introduced in the House by Virginia's 1st District Congressman Rob Wittman, a Republican, with 3rd District Rep. Robert C. "Bobby" Scott, a Democrat, among the co-sponsors.
"While I always knew in my heart of hearts Congress would do the right thing," Rep. Wittman stated in a release, "this moment renews my faith" in the nation.
Sens. Warner and Kaine renewed the push for passage late last year and received word last Thursday morning that two of the three remaining holds had relented.
"Boy, oh, boy — this is the day we get things right on a civil rights basis, on a moral basis and on a fairness basis," Sen. Warner said on the floor.
Sen. Kaine said several chiefs traveled to England last spring to commemorate Pocahontas, including attending a plaque dedication ceremony at the church where she is buried.
"They were treated as sovereigns, treated with respect, and all they've asked is to be treated the same way by the country they love," Sen. Kaine said.