Challenge under raps
Cosby High School student hoping for fame and a win on music TV show
1/19/2018, 6:52 p.m.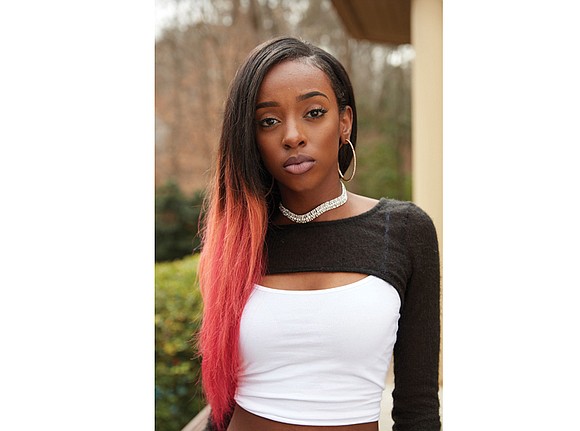 That's why Brazil said she "freaked out" when, after posting her YouTube video of her song, "Mrs. Green," she received a phone call from an area code she didn't recognize.
It was "someone from Beverly Hills, California, saying they viewed 'Mrs. Green' and were looking at putting me on the show," Brazil recalled.
She handed the phone to her dad and he handled all of the details, she said.
Being picked for the show filled her with mixed emotions, including extreme excitement and a wave of fear. She said she was especially intimidated by the prospect of meeting Mr. Dupri because of his credits in the industry.
"Meeting him was definitely nerve wracking," she said.
Her music, she said, is a reflection of her life.
"I rap about my actual life, daily feelings or just whatever comes to mind," she said. "I rap and talk about what my fans want to hear."
She has received direct messages and emails from fans saying that she is an inspiration. They said "seeing someone from Richmond being able to (be on a national TV show) gives courage and lets me know I am on the right journey," she said.
"I want my fans to know if you just stay true to yourself and continue to be the way you are, what is meant for you does actually come to you."