Personality: Rhonda L. Sneed
Spotlight on founder of 'Blessing Warriors' who feed the homeless
1/19/2018, 7:34 a.m.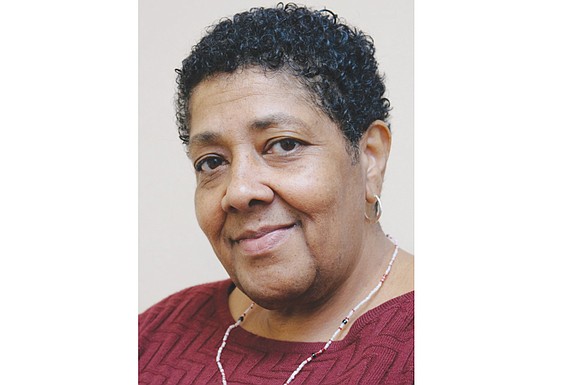 Rhonda Lynn Sneed remembers how shocked she was to see people sleeping in the doorways of retail stores on Broad Street after she moved to Richmond.
"I'm from New York, so I was used to seeing homeless people living in cardboard boxes or lying on heating grates," says the retired U.S. Postal Service employee. "But I was surprised to see the same conditions here. And to see people without blankets, I just didn't expect it."
Her solution: Cook soups and stews in her Crock-Pot and provide the homeless with some hot food. The mother of five grown children, who is now raising two grandchildren, began her daily feeding mission in late winter 2013.
"I was just trying to help five or six people," she says.
But as she continued her work with two friends, Cathy Davis and Beverly Booker, she found more and more people needed food wherever she stopped.
Three years later, as she struggled to keep up, she took Ms. Davis' advice and posted information on Facebook about her work and asked for assistance.
She says she was amazed and grateful when people began responding.
"At first it was 25, then 100, then 200," she says, and "it has grown now to nearly 1,600 people" ready, willing and able to donate time, food, goods and other assistance.
They even helped give the growing group a name, "Because We Care We Are Blessing Warriors." This is just people helping people. There is no government support, she says.
With donations from members, Ms. Sneed now distributes coats, underwear, socks, blankets and insulated overalls, along with food.
"I just have to put out a call that I need something, say 30 coats, and within a few hours, I'm either picking them up or someone is bringing them to me. It's like magic. So many people want to help. They just needed a way to do it," she says.
One member built a storage shed behind her house and set up a freezer so she could store donated food. "He just showed up and did it," she says.
Ms. Sneed still handles most of the cooking for an operation that feeds more than 100 people a day across Richmond, often providing the only service to such individuals who mostly avoid from more traditional food programs.
She rises three days a week at 3 a.m. and spends three hours hard-boiling 200 to 300 eggs to distribute. And then there are the sandwiches and the hot food items she takes in insulated carriers. Last week, she had six pork roasts cooking in her oven, waiting to be sliced up for meals.
Ms. Sneed knows that she is not alone in feeding people. She's aware there is a coalition of Jackson Ward and Downtown churches that rotates providing lunches for the homeless and working poor, for example.
She also has met individuals and leaders from other groups that serve the homeless and have long distributed meals and food on weekends in Monroe Park and are now continuing the practice in Abner Clay Park.