Personality: Rhonda L. Sneed
Spotlight on founder of 'Blessing Warriors' who feed the homeless
1/19/2018, 7:34 a.m.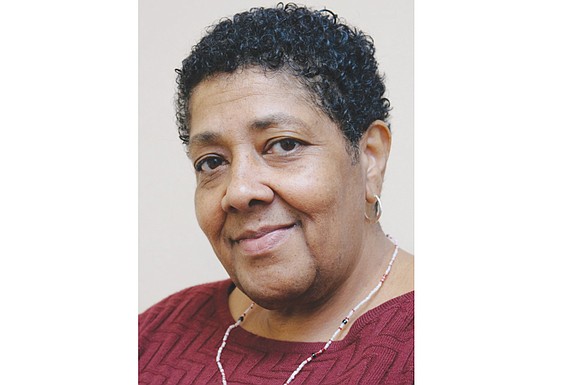 Others distribute food on holidays.
What makes the woman with the big smile different is her willingness to take the food to those in need, says Ms. Davis. She has a passion for doing what she is doing.
Ms. Sneed believes that people should get the food they need without any red tape or requirements. "People can't always get to a feeding center," she says. "Sometimes they're too far away or they're ill. I go to them." Her willingness to travel has earned her the trust of people who live in the shadows. Some allow her to come to their often illegal tent sites to bring meals and her trademark hugs.
On any given day, she drives 100 to 150 miles in her Nissan truck to get to the sites where the homeless are staying. She knows about homeless camp sites in places most people think of as prosperous, such as Short Pump and along Parham Road.
She knows where to look in suburban Chesterfield, as well as in areas of the city that are equally popular hangouts for people who lack shelter.
One day a week this winter, she and her group have pitched in to provide food to people staying in the city's Overflow Shelter, providing a respite for Food Not Bombs, which handles this effort most of the week.
Along with a daily route, Ms. Sneed hands out her phone number to those she meets and tells them to call if they need help.
"They don't abuse it. I get calls when there is a need," she says. And whenever a call comes in — and it can be midnight or later — Ms. Sneed is ready to make up a meal and head out.
Why does she do it?
"I can't stand to think there are people going hungry and I'm not doing something about it. It makes me happy to provide a meal and clothing where I can."
Meet this week's Personality and giving activist, Rhonda Lynn Sneed:
Occupation: Retired postal worker. Served in U.S. Air Force for four years.
Date and place of birth: July 25 in Brooklyn, N.Y.
Current residence: Richmond.
Education: Some college.
Family: Children, Christopher, 38; James, 37; Derek, 33; Cherise, 29; and Kimberly, 25. I'm currently raising two grandchildren, Ariana, 8, and Xiomara, 4.
When and why I moved to Richmond: I've always loved the diversity of country life versus city life.
Because We Care We Are Blessing Warriors is: Proof of what God can do with faith the size of a mustard seed.
Foremost mission: To help the immediate needs of people in crisis — homelessness, hunger, lack of clothing, and a listening ear. Sometimes a hug is all it takes to help someone keep it together; to introduce people to my Lord and Savior so they come to know Him who will provide all their needs.
Why I am excited about this organization: I have seen a change. I have seen and continue to see love in action. People of all nationalities, all walks of life, all levels in the desire to help make a difference.