Personality: Rhonda L. Sneed
Spotlight on founder of 'Blessing Warriors' who feed the homeless
1/19/2018, 7:34 a.m.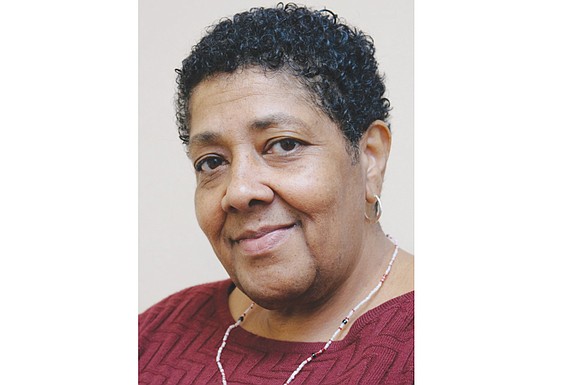 Why this organization is needed: There are too many critical care needs and way too much red tape. If someone hasn't eaten in two days, giving them a local pantry address or number does no good for someone with no money, transportation or a means of cooking food. Someone sleeping in a doorway with no protective clothing runs the risk of freezing to death. The immediate need is warmth. In 100-degree weather, there's a high risk of dehydration. Water and electrolyte solutions are greatly needed. There is no excuse for a person to die of dehydration as hundreds of people pass them by daily. 
Role of members: Each member is finding their own niche in the group, from pick up and drop off of donated items, to cooks, prayer warriors and others who design coolers which we distribute around Richmond. For example, we have a professional chef from Gloucester who cooks 25 gallons of food for us on a regular. We have new positions developing daily.
Number of paid staff: 0.
How to become a volunteer: We currently are seeking a way to make a website. However, people can contact me at (804) 300-8051 or on Facebook "Because We Care We Are Blessing Warriors" or my personal page, Rhonda Sneed.
How police and people react to my work: People are usually confused because they've never seen anyone quite do it like we do. The police are very receptive to what we do. I've seen police stop by to check on many of those we serve.
Why reports of reduction in homelessness may be inaccurate: The homeless are not just people standing on a corner with a sign. Many sleep from house to house, behind dumpsters, etc. There are many working homeless people.
Dream for organization: That we can start chapters all over the world where the local communities can start helping each other and themselves.
How I start the day: If we can help just one person survive today, that's a blessing.
A perfect day for me is: Going to bed knowing many are well fed, well clothed and in a warm safe environment — preferably their own residence.
Something I love to do that most people would never imagine: Hugging a homeless person.
A quote that I am most inspired by: Trust in the Lord with all your heart and lean not to your own understanding; in all your ways submit to Him, and He will direct your paths. Proverbs 3:5-6. 
Who influenced me the most: My father. He was an awesome man who taught me love and compassion. I saw my dad struggle to provide for our family. Yet every night, no matter what, I always saw him — even with severe arthritis — end the day on his knees in prayer.
Book that influenced me the most: "Don't Sweat The Small Stuff ... and It's All Small Stuff" by Richard Carlson.
What I'm reading now: "The Soloist" by Steve Lopez.
Next goal: A building where we can prepare food and also have our storage. Financial stability for the group.