Dr. Wyatt Tee Walker, civil rights icon, chief of staff to Dr. King, dies in Chester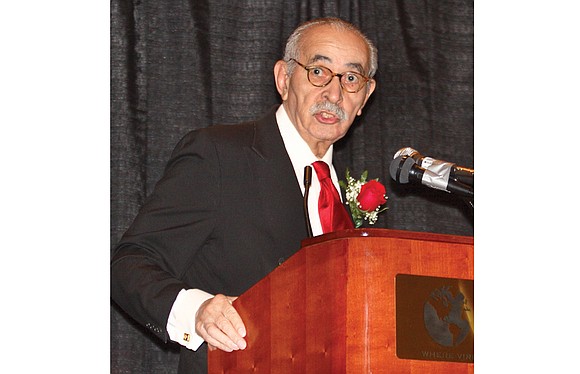 "He knew how to harness the energies of people who were excited about social change and how to use the church as the center of his advocacy for the poor, the marginalized and the oppressed," Rev. Jackson said.
Dr. Walker left the SCLC in 1964 to become pastor at Abyssinian Baptist Church in Harlem and to work with the Negro Heritage Library. In 1966, he became president of the organization whose goal was publishing works of African-Americans and pushing for inclusion in textbooks information on the role of African-Americans in U.S. history.
In 1966, at Dr. King's recommendation, he became interim pastor of Canaan Baptist Church, a post he held until a series of strokes forced him to retire in 2004. Dr. Walker led the church in developing housing units with reduced rents, retail stores and apartments and a service center for elderly people.
He also fought to remove drug dealers from streets around the church, and when he thought police were ignoring the problem, he took action.
For example, in April 1970, Dr. Walker preached a Sunday sermon through a bullhorn outside the Teen City pizza parlor that was notorious for drug trafficking.
"We are trying to save our children," he said, before turning his bullhorn toward tenements across the street. "You, up there in the windows," he said, "tell your kids to keep out of Teen City."
At one point, the Harlem drug kingpin Frank Lucas "put a hit out on me," Dr. Walker recalled, "because I was effectively thwarting the drug traffic."
He said he ignored warnings that his work against illicit narcotic sales was too dangerous.
"I had been involved in the struggle in the Deep South, so I was accustomed to dangerous situations," he said. "It was tough to frighten me because I was so convinced that God would take care of me."
Dr. Walker also was considered an authority on sacred music. Along with composing religious music, Dr. Walker also was the author of 10 books and articles dealing with the ties between music, religious traditions and social change.
He also was noted for his photography and for founding Harlem's first charter school in 1999.
Dr. Walker chaired the boards of Freedom National Bank, until it collapsed in 1990 under the weight of risky loans, and of the Consortium for Central Harlem Development, which Canaan Baptist stated was responsible for $100 million in housing.
In the years since his retirement, the aging and frail Dr. Walker, who needed a wheelchair to move around, received numerous invitations to speak. He used his speeches to continue to encourage activism on the racial justice front and was outspoken in support of Black Lives Matter.
In a speech a few years ago during the holiday for Dr. King, he expressed his concern that the legislative victories of the 1960s at the height of the movement — including the Civil Rights Act of 1964 and the Voting Rights Act of 1965 — "seduced us into becoming too comfortable."
"It is insufficient for us to come together on (Dr. King's) birthday, sometimes in an artificial way, white and black together, and sing 'We Shall Overcome' and hold hands and get a warm feeling and then go back to business as usual in white racist America," he said.
Survivors include his wife of 68 years, Theresa Edwards Walker; a daughter, Patrice W. Powell; three sons, Robert, Earl and Wyatt Tee Walker Jr.; his sister, Mary Holley; and two grandchildren.