Personality: Diane E. Woodruff
Spotlight on board chair of nonprofit City Singers Youth Choirs
1/26/2018, 12:13 p.m.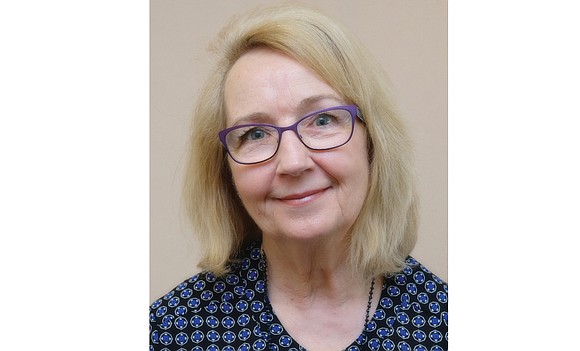 Top volunteer position: Chair of the board of directors, City Singers Youth Choirs.
Duties of position: My job is to work with other board members to ensure that City Singers Youth Choirs have the resources they need to thrive.

Date and place of birth: Nov. 8 in Cleveland, Ohio.
Current residence: Henrico County.
Education: Bachelor's in education (music), Northern Illinois University.
Family: Husband, Arnold Woodruff, and two sons, Nathan and Russell.
Why I am excited about this organization: There's nothing better than hearing a well-prepared, wonderful-sounding group of young singers!
Most outstanding accomplishment of City Singers: Aside from having consistently great artistry, the choir has had many highlights since its founding (i.e., the 20th anniversary concert with a specially commissioned piece). Perhaps its best accomplishment is the relationships it has built with local schools and arts organizations — Anna Julia Cooper Episcopal School, Richmond Symphony Orchestra ("Let It Snow" concert), Richmond Choral Society, One Voice Chorus, Collegiate School, Elkhardt-Thompson Middle School Choir, the Branch Museum of Architecture and Design, toured in D.C., Williamsburg, many concerts in nursing homes and Richmond festivals.
Profile of choir members: Choir members come from every part of the Greater Richmond area and from public, private and home schools. They love to sing and gain confidence as their ability grows. They like the variety of musical styles they sing and learning different techniques. They like partnering with other groups to bring their music to the community. They love the joy of singing together!
How to join choir: For young singers, their level of interest in singing and music experience is assessed, while sixth- through 12th-graders participate in non-competitive, low-stress auditions. Find info at www.citysingerschoir.org/join
Number of choir members: There are currently 50 singers in the two choirs.
Favorite composer: Too many great ones to name just one.
Favorite piece of music: Depends on the mood I'm in. I like a wide range of music and not a steady diet of any one.
Favorite singers: Bette Midler and Renée Fleming.
How I start the day: Grateful for another opportunity to get it right!
A perfect day for me is: A mix of connecting with family and friends, being useful in some way, enjoying all that Richmond has to offer (great entertainment and food) and holding my new granddaughter.
Something I love to do that most people would never imagine: Play golf.
A quote that I am most inspired by: "At times our own light goes out and is rekindled by a spark from another person. Each of us has cause to think with deep gratitude of those who have lighted the flame within us." — Albert Schweitzer

What I'm reading now: "The Soul of an Octopus" by Sy Montgomery.
The best thing my parents ever taught me: No words of wisdom; they just led by example.
Next goal: Continue to stay engaged in the community.