Black Business Alliance calls for inclusion in city-supported projects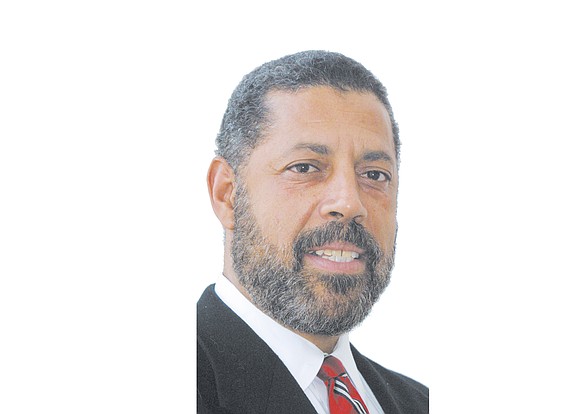 Dr. Newbille did not respond to an emailed Free Press request for comment.
Nor is it a clear whether the Minority Business Enterprise/Emerging Small Business Advisory Board that City Council appoints is active.
There have been complaints about black-owned businesses being cut out of city projects, particularly after larger white contractors win bids.
For example, a black-owned concrete company head told the Free Press that they were in line to receive a major chunk of the work overhauling a stretch of East Main Street from a general contractor that responded to the city's bid. The black-owned business was listed as a major subcontractor on the $13 million project.
But after the general contractor won the bid, the owner said his company largely was cut out of the work. Overall, his company received several hundred thousand dollars, far short of the roughly $3 million in promised work, and found little support from the city government in seeking redress.
Earl Bradley of Bradley Development, a consulting firm, has been pushing for greater attention to African-American inclusion, particularly on the East End housing development on the site of the former Armstrong High School and other projects spearheaded by the Richmond Redevelopment and Housing Authority.
He repeatedly has raised questions about violations of federal and state laws and local policies that call for inclusion of public housing residents and businesses that hire such residents or locate in such communities.
Mr. Bradley said the more than 250 houses and apartments to be built on the Armstrong site could be a shining example of economic justice and job creation.
Mr. Bradley, an associate member of the BBAVA, remains concerned that RRHA and City Hall will miss the opportunity for inclusion. He said he worries because of what has happened with a nearby development of a new grocery store-apartment-retail-culinary school complex at 25th Street and Nine Mile Road.
While the city provided taxpayer dollars to support the development spearheaded by Richmond philanthropists Steve and Kathie Markel, no requirements were imposed to ensure African-American inclusion in the construction work.
The city and the developer acknowledge that the project has yielded little in the way of construction work for black-owned companies, although area residents are among those being interviewed for 90 to 100 jobs to be filled at the grocery store that is to open this winter.