New development, residents behind city's housing value jump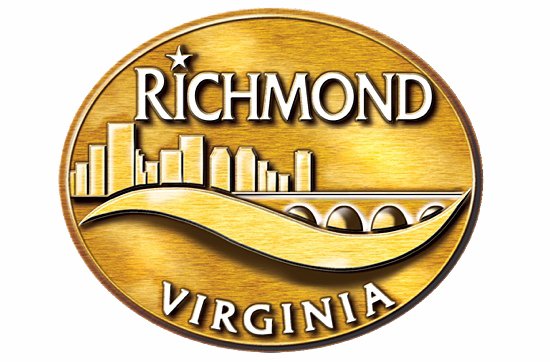 The value of property is climbing in Richmond, most notably in areas such as Church Hill, Blackwell and Highland Park that were once stigmatized as less desirable because they were predominantly African-American and low income.

The annual reassessment of homes and businesses for tax purposes shows the value of property in Richmond rose an average of 7.3 percent in the past 12 months, according to City Assessor Richie N. McKeithen.
"That's the best showing since 2008 when values rose 8.1 percent," he said, although that increase quickly began to roll back in the real estate market collapse as the Great Recession hit.
In the June 28 report, the city is broken into 106 separate areas and 42 were reported to have above-average value increases, which are largely based on real estate sales, and a good portion are far from familiar high-value neighborhoods such as The Fan and the West End.

Among them is Highland Park in North Side. Across the still majority-black community, home values rose an average of 10 percent, with an increase of 16 percent in the Highland Park Plaza neighborhood. That's a big turnaround from a few years ago when there were worries about whether home values would ever recover.
In Old Randolph, a still largely African-American area south of Idlewood in the near West End, home values spiked nearly 30 percent. Neighborhoods around City Stadium saw increases averaging 17 percent.
Other areas where values jumped include the Providence Park area of North Side, another largely African-American community where increases averaged about 15 percent.

Values shot up 13 percent in the Oakwood area of Church Hill and 15 percent in in neighborhoods around George Wythe High School in South Side. In the Old South neighborhoods of Swansboro, Blackwell and Manchester, 10 percent to 23 percent increases in value were common.
The assessments developed by Mr. MeKeithen and his staff are the basis for the property tax bills the city will begin issuing early next year — and many people will begin to feel the rise in values in their pocketbooks as their bills increase.
The city, in its new 2018-19 budget, projected that the increase in real estate values would translate to a $20 million increase in the amount of real estate taxes colleted, which are expected to yield at least $261 million to help cover costs.
With houses being most people's biggest investment, rising values are good news in improving wealth. But for people on fixed incomes, increases also mean they have to dig deeper to pay the taxes.
Mr. McKeithen said the increase in value is being fueled by the wave of development in apartments and office buildings as well as continued growth in the city's population. Since 2010, when the Census counted 204,000 residents, Richmond has added an estimated 23,000 new residents, according to Census Bureau projections. The city's population is expected to easily top 230,000 people when the 2020 Census is conducted. If it does, it would be the largest number of people living in the city in at least 45 years.
In Mr. McKeithen's view, the city's growth has meant that value increases are seeping into neighborhoods on the east of Chamberlayne Avenue, long a racial dividing line in the city, though less so now.
"When houses are selling for $700,000 in the Fan, people begin looking at other options," he said.
That includes areas that were once redlined because of their black population levels.
One example of a neighborhood that has become a hot spot is the residential area that links with Fairmount Avenue and Nine Mile Road in the East End.

Fifteen years ago, it was a big deal when renovated and newly built homes began selling for $120,000 along the streets, 21st to 24th, that sit east of the Mosby Court public housing community in the East End.