Personality: Dr. Faith B. Harris
Spotlight on chair of Virginia Interfaith Power & Light environmental advocacy organization
7/21/2018, 8:46 a.m.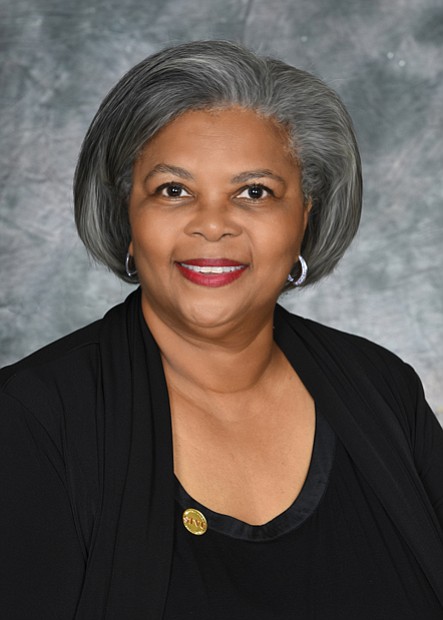 Dr. Faith B. Harris is a 21st century example of "hands-on earthly faith."
As steering committee chair of Virginia Interfaith Power & Light, she leads the nonprofit organization in its work to grow healthy communities and advance climate justice through education, advocacy and worship.
VAIPL works with churches, synagogues, temples and institutions and people from all faith backgrounds to preserve the planet.
"We conduct panel discussions, workshops, conversations and provide resources from the Bible and Christian theology speaking to caring for our environment and the gift of creation God has given us," Dr. Harris says.
"In Richmond, we need to get communities and churches to be proactive in order to address some of the issues we know that are coming down the pike regarding the crisis associated with climate change, energy renewal and climate justice."
The Richmond-based group is one of 44 affiliates of the 30-year-old National Interfaith Power & Light.
Dr. Harris, an ordained Baptist minister, says from the start, her call to the ministry was "to celebrate life in all the myriad ways life is expressed on Earth."
"I believe the more in sync we are with our world, including all that is in it, the healthier emotionally and physically we will be," she says.
"I make the time to serve VAIPL because it is committed to engaging diverse communities of faith, helping them to live more faithfully as citizens of the Earth."
Born in Fort Dix, N.J., Dr. Harris was the fourth of five daughters born to Franklin A. Harris and Sylvia E. Walker of Pittsburgh. Because her father was career Army, the family moved around.
"We lived in France, Thailand, Kentucky, New Jersey and Northern Virginia all before my 14th birthday," Dr. Harris says.
She grew up loving the outdoors.
"Nature touches me in places deep down in my soul and in my consciousness in ways that just listening to a sermon or reading and thinking theology can," she says.

She discovered VAIPL after volunteering for its sister organization, the Virginia Interfaith Center for Public Policy, a faith community advocacy voice focusing primarily on issues of economic and racial justice.

Moving from public policy to environmental issues was a natural fit, she says, because of her belief that the faith community is to lead in protecting God's gift of the Earth to mankind.

"In the Christian faith, a lot of times we think of and talk about light as the metaphor for Christ Jesus and the power of God," Dr. Harris says. "But power and light is a double entendre. It refers to the fact that they were looking at the issues of energy and power, trying to promote renewables. We know sea levels are rising, storms are going to be much more severe and temperatures are getting warmer. At some point, there will be problems with having enough fresh water for the global population."
That's why action is critical, both on the individual level and the global level with policy, she says.
Churches and other faith institutions "can save a great deal of money by going solar, or they can reduce their energy bill by changing their lighting to LED."