Personality: Dr. Faith B. Harris
Spotlight on chair of Virginia Interfaith Power & Light environmental advocacy organization
7/21/2018, 8:46 a.m.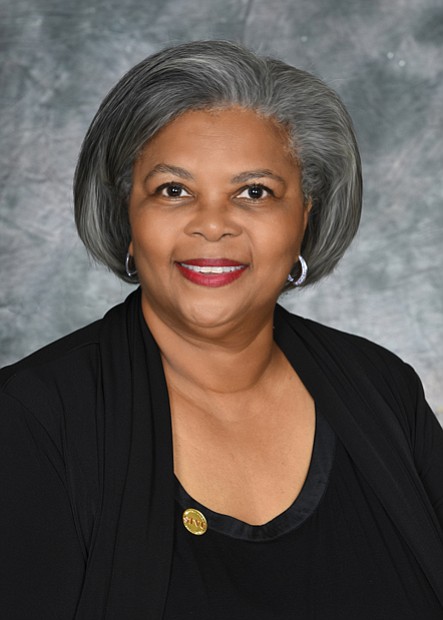 Individuals, she suggests, can get involved by doing little things around the home — "recycling, having rain barrels and using LED lights."
"Don't cut your grass too short to avoid water run-off, which immediately flows into the storm drain and goes into waterways instead of saturating the soil." She also recommended that people stop using commercial pesticides and instead use natural remedies to get rid of weeds and pests."
Once the earth's waters are contaminated by pollution or all of the fresh water has been depleted or harmed by industrial waste or fracking, she says, there will be no more.
"We have a moral responsibility to care about (the earth) and to do our best to mitigate climate injustices and to help people to recover," Dr. Harris says.
"Open your eyes and stop ignoring the changes to the Earth and educate yourself, then take action to get into the struggle to save the Earth."
Meet this week's Personality and faith-based environment advocate, Dr. Faith B. Harris:
Occupation: Ordained Baptist minister and community organizer; assistant professor at the Samuel DeWitt Proctor School of Theology at Virginia Union University and director of its Johnson A. Edosomwan Center for Faith, Leadership and Public Life.
No. 1 volunteer position: Chair of the steering committee, Virginia Interfaith Power & Light.
Date and place of birth: Oct. 13 in Fort Dix, N.J.
Current residence: Varina.
Alma maters: B.A. in international missions and Bible, Moody Bible Institute, 1991; master's of divinity and doctor of ministry, Samuel DeWitt Proctor School of Theology, Virginia Union University, 1997 and 2012; and master's of sacred theology, Boston University School of Theology, 2010.
Family: Husband, Dr. Ray McKenzie Jr., pastor of Gravel Hill Baptist Church in Varina and instructor of homiletics at the Samuel DeWitt Proctor School of Theology, VUU; five adult stepchildren; and 11 grandchildren.
Virginia Interfaith Power & Light's mission: We are people of faith collaborating to grow healthy communities and advance climate justice through education, advocacy and worship.
How VAIPL accomplishes its mission: We work within and among the various faith communities to help them think through their energy usage, environmental impacts and plan for adaptation to the climate crisis. We educate their members on the importance for people of faith to care for our environment and ask them to take action. We do this through climate, energy and social justice workshops, prayer vigils, newsletters, emails and collaboration with other faith and climate organizations on key issues.
VAIPL's No. 1 challenge: Encouraging faith communities across Virginia to understand what is at stake if we do not join the global community and hold ourselves accountable to act responsibly toward our environment. Of course, like many small nonprofits, we are always seeking volunteers and financial support to build the capacity to do our work more effectively.
How VAIPL is funded: We receive donations from individuals in addition to grant funding from our national affiliate and foundations. We welcome gifts from congregations and faith communities as well.
Three top issues for VAIPL: Environmental justice, climate crisis and renewable energy.