Personality: giovanni singleton
Spotlight on winner of the 2018 Stephen E. Henderson Award for Outstanding Achievement in Poetry
7/26/2018, 6 a.m.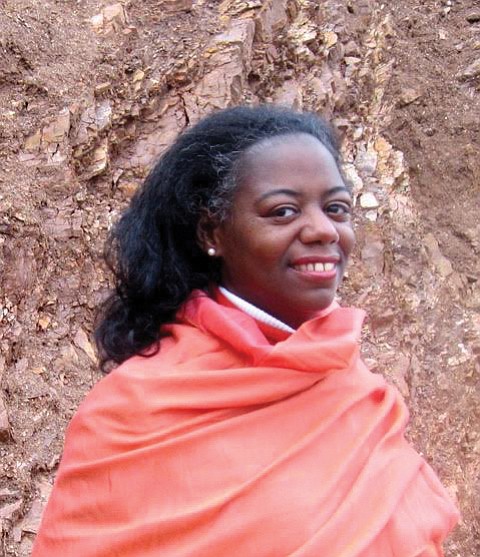 In addition to her writing, Ms. singleton also teaches. She also coordinates "Lunch Poems," a monthly poetry reading series at the University of California, Berkeley, started by former U.S. Poet Laureate Robert Hass.
Past featured readers at the event, which can be viewed online at www.lunchpoems.berkeley.edu, include Pulitzer Prize winner Rita Dove, a University of Virginia professor and former U.S. poet laureate, and Carmen Gimenez Smith, a Virginia Tech professor and National Book Critics Circle poetry award finalist.
Ms. singleton, 49, grew up in the East End and graduated in 1987 from Huguenot High School, where she was the editor of the literary magazine and the school newspaper. She credits her grandfather, Robert Neal, for nurturing and supporting her interest in writing when she was just a young child.
"My grandfather would take me out to (the former) Drug Fair drug store on Laburnum Avenue near the old site of the State Fair, and tell me I could buy anything that I wanted," Ms. singleton recalls. "I would usually buy something that I could write with — pencils, pens, markers and crayons. I love all of that stuff — the tools of the writing trade," she says.
Poetry, she says, served as an act of creation.
"That creation can be expressed in words and language and shared with other people," she says. "Poetry can be applied to anything you can see — a rose or a magnolia tree, which I had in my backyard when I was growing up.
"Writing is liberating. It gives me freedom," Ms. singleton continues.
"It is important for our community and America to support poets, writers and people that document and also speak to what is going on in society. We often get stuck and don't know how to move forward because we don't know how to express ourselves. Art offers that kind of outlet and that kind of possibility for engagement and connection, for celebrations and mourning — all of our human emotions."
Meet this week's Personality and award-winning wordssmith, giovanni singleton:
Top honor: Recipient of the 2018 Stephen E. Henderson Award for Outstanding Achievement in Poetry.
Date and place of birth: July 24 in Richmond.
Current residence: Fairfax, Calif.
Occupation: Poet, creative writing professor, editor and editing consultant.
Alma maters: Huguenot High School; bachelor's degree in communications, American University in Washington; and master's of fine arts in creative writing and poetics, New College of California in San Francisco.
Family: Mother, Candace Brown of Church Hill, and grandmother, Carrie B. Neal of North Side.
First reaction in learning I was the winner of the Stephen E. Henderson Award: Wow!
What this honor means to me: It is great honor to have my work acknowledged by such a distinguished organization. I am immensely grateful for the validation and for being included in the company of so many previous awardees, many of whose work I know and admire.
First poem written and why: I don't remember my first poem. It was likely written in response to a school assignment. I do remember that in middle school I became interested in a variety of art forms. I did modern dance, played clarinet in the band, wrote poetry and started making my own clothes. When I got to high school, that list thinned out and poetry and sewing were the only two things that continued.