Dr. Grace Harris remembered for her 'spirit of hope'
3/1/2018, 1:44 a.m.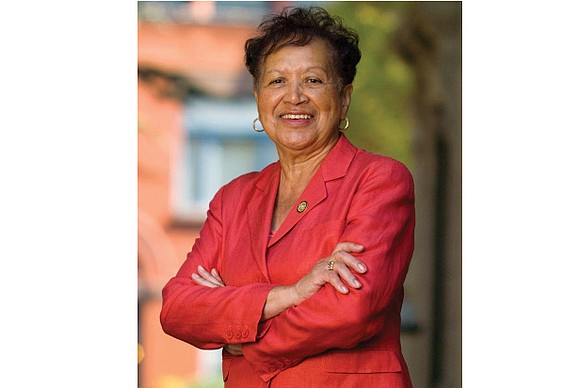 Former Gov. L. Douglas Wilder noted the challenges Dr. Harris faced and overcame as a woman of color in a racially segregated state and society. He also spoke of the importance of her legacy at a time of national upheaval and change for women.
Quoting Dr. Harris directly, Gov. Wilder left the audience with words of inspiration: "I will persist until I succeed, for I was not delivered into this world in defeat."
That inspiration was evident in those in attendance. Leon Sankofa, president and founder of Family and Youth Foundations Counseling Services in Hampton, said Dr. Harris' outreach efforts led him to enroll in VCU's School of Social Work.
"She was my idol," Mr. Sankofa said. "She still is."
Dr. Harris' legacy of compassion extended beyond the funeral's speakers and audience. Band leader Rudy Faulkner, during the opening musical selection, briefly mentioned the kindness the Harris family showed him one Christmas many years ago.
It was this compassion and kindness that Jullian Harrison, Dr. Harris' grandson, saw as her greatest quality.
"Yes, she was smart. Yes, she was kind. But also, she was empathetic," he recalled.
"In a day and age when leadership and power is so synonymous with the focus on self, the fact that she could build a legacy and foundation based on kindness and to have it be successful is what made her."