VUU Lady Panthers, VSU Trojans favored in CIAA Tournament
3/1/2018, 2:16 a.m.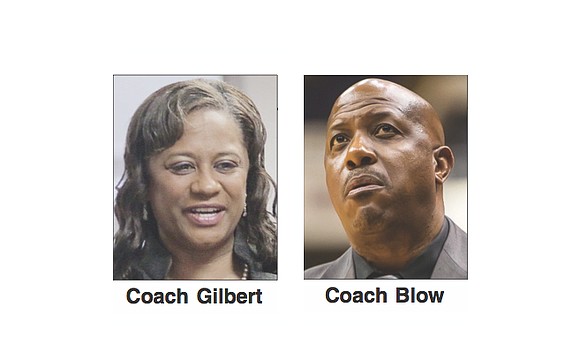 Like the VSU men, VUU's women are assured an NCAA at-large berth should they slip during the CIAA Tournament.
VUU's men's team closed their regular season at 14-14 overall and 9-7 in the CIAA, with a convincing 90-51 win over visiting Chowan University on Saturday, Feb. 24, on Senior Night.
The Panthers might have a revenge motive. They were shut out for first All-CIAA honors, although Jordan Peebles, a freshman from Emporia, was selected to the All-Rookie team.
VUU, long the conference's dominant program, has not won a CIAA championship since 2006 and hasn't been to the finals since 2007.
The CIAA, founded in 1912 as the nation's first historically black athletic conference, introduced its tournament in 1946 at Turner's Arena in Washington.
After many logistical moves, including twice to the Richmond Coliseum, the CIAA Tournament seems to have found a permanent home in Charlotte, which serves as the conference headquarters.
The Spectrum Center, seating 19,077 fans, is home of the NBA Charlotte Hornets. All action moves to the Spectrum Center, formerly Time Warner Cable Arena, following games earlier in week that were played next door at the smaller Bojangles' Coliseum.
The CIAA Tournament is much more than just a week of jump shots and rebounds. More than 100,000 people are expected to converge on the Queen City this week, resulting in an estimated $55 million in revenue.
A multitude of musical and cultural events are included on the tournament schedule. Many loyal CIAA alumni and fans attend the event every year.