50 years and counting
Metropolitan Business League continues growing services, membership a half century after founding
3/5/2018, 11:24 p.m.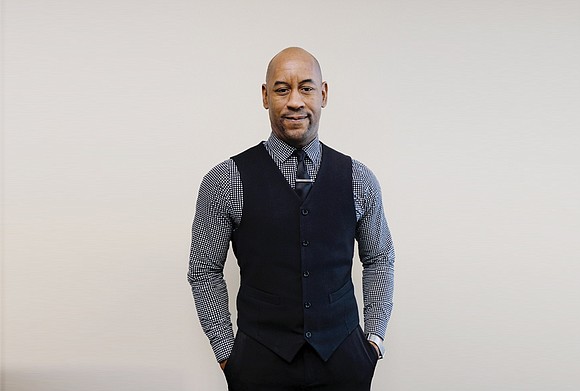 Although the ruling had somewhat of a chilling effect for black-owned businesses, Mrs. Fleming and other MBL supporters forged ahead. The U.S. Minority Business Development Agency along with the Community Development Block Grant program helped the league establish two offices that eventually were merged into one site on Marshall Street, Mrs. Fleming said. Increased recruiting efforts led to an influx of new members. Construction no longer dominated the league's membership base as more general service contracts came into play.
The opening of Richmond's 6th Street Marketplace in Downtown in 1985 enabled the MBL to help several African-Americans and minorities establish businesses with the goal of revitalizing the city's dying retail environment. Although the 6th Street Marketplace is long gone, other MBL successes included assisting iconic business owners such as Langston Davis and Dwight Snead grow their companies.
"They grew in spite of the (U.S. Supreme Court ruling in the Croson case) because they had financial backing through bonding companies," Mrs. Fleming recalled. "Dwight Snead is now a major contractor, and he brings other minorities into the business."
When Mrs. Fleming left the MBL in 1994, Lynda Sharp Anderson, a former executive, stepped in to lead the organization until 2003.
"MBL was ripe for opportunity, to take it from where it was to where I was able to carry it," said Mrs. Sharp Anderson. "All the stars aligned and several corporations wanted to partner with black businesses. Minority businesses were flourishing and people were ready to do business."
Many observers credit Mrs. Sharp Anderson's "ability to bring people together" as being key to introducing corporations to MBL members, developing a business membership guide and creating the signature awards dinner that brings in high-profile speakers.
•
Ms. Childs believes her father would be pleased with the MBL's progress.
"He would say that we, as a community, need to come back together and work together and to keep capital in our community," Ms. Childs said. "Keep it basic and make yourself self-sufficient."
A key to that is business ownership, Mr. Flowers said, which the MBL can help with.
"Young people should focus on entrepreneurship rather than turn their talents and intellectual properties over to others who don't have their best interests at heart," Mr. Flowers said. "Apps, algorithms, STEM courses should be the norm for millennials who should view the world as their oyster."