City School Board reviewing Patrick Henry's charter for renewal
3/9/2018, 7:34 a.m.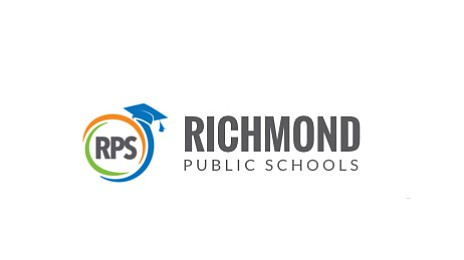 By Ronald E. Carrington
Parents connected with the Patrick Henry School of Science and Arts must wait another 10 days or so to learn whether their children's elementary charter school will be open for the 2018-19 school year.
On Monday night, the Richmond School Board delayed its decision on whether to renew Patrick Henry's charter contract until its next meeting on March 19. The board needs more time to review and assess information submitted by Richmond Public Schools' Charter School Committee, which recommended Patrick Henry's charter be renewed for another five years.
However, the committee stated in a March 5 report that the School Board needs to consider two items when writing a new charter agreement:
• Explicit language should be included in the charter to indicate that in a special education dispute, Patrick Henry must uphold the recommendation of RPS to resolve the matter to ensure that the school and RPS are compliant with state and federal special education regulations.
• Patrick Henry also needs to clearly explain to parents the purpose of the hub bus stops and the process of working with RPS' Pupil Transportation Department to establish new stops.
Patrick Henry is Virginia's first fully accredited public charter elementary school. Located in South Side on Semmes Avenue, the school is in its eighth year of operation and serves about 330 city students. Although it is publicly funded, Patrick Henry operates independently of the school division, with financial oversight from the Richmond School Board.
At Monday's public hearing before the School Board, community members praised Patrick Henry's teachers and board members for the year-round school, its hands-on and project-based learning and dedication to the student body.
While Patrick Henry's teaching model is different from RPS schools, it must prove its student academic performance is on par with other schools for the School Board to renew its charter and earn funding.
According to Patrick Henry's website, the school's emphasis on community, environmental education and integrated science, technology, engineering, arts and mathematics, or STEAM, curriculum gives students a lot of the time outdoors and in nearby Forest Hill Park. Equally important is the school's parental involvement requirement, which helps ensure committed families.
At the hearing, Patrick Henry parents painted a picture of a school with innovative teaching and deeply rooted support, academic success, a sense of family and respect for diversity.
Ellen Luckey, whose daughter is in the third grade, said her child struggled with work and often gave up in school. She praised the principal and teachers for helping to turn that around and get her daughter on track for success.
"They helped my daughter come out of her shell and become very outspoken," Ms. Luckey said. "The teacher showed us that we could not give up on my daughter."
Debra Corliss, co-chair of Patrick Henry's board, announced at the public hearing that Desyl Wood, an environmental studies teacher at Patrick Henry, was selected for the Fulbright Teachers for Global Classrooms program through the U.S. State Department. She will spend a month beginning in April in Senegal.
She is one of 76 teachers from 31 states — and one of 16 elementary school teachers — who were chosen for the program.
Ms. Wood told the Free Press she wants to translate her experiences in Dakar, the capital of the West African nation, into her classroom curriculum with the vision of providing her students with a global view of education.
"The idea is to open up the students' eyes to a global community and understanding some of the issues in Richmond are also occurring in other places. There are a lot of commonalities," Ms. Wood said.
She hopes her experience will help her students to embrace diversity and more effectively communicate and problem solve with people from diverse backgrounds.