Musician Daryl Davis, who works to convert the KKK, to speak March 17
3/16/2018, 7:21 a.m.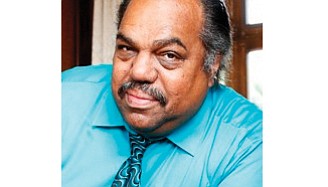 Blues mus ician Daryl Davis is coming to the Richmond area to talk about his pioneering efforts to use conversation to steer Ku Klux Klan members away from racial hatred.
Mr. Davis has earned national attention for his piano playing, as well as his practice of attending KKK rallies, meeting with Klan leaders and building relationships that have led members of the hate group to turn in their robes and hoods and leave the organization.
The 59-year-old recording artist, bandleader, author and actor is to talk about that part of his life at the "Race and Reconciliation" program hosted by two area churches this weekend, it has been announced.
The program is 6 to 8 p.m. Saturday, March 17, at Speaking Spirit Ministries, 4205 Ravenswood Road in Henrico County. Speaking Spirit is hosting the event with First Mennonite Church of Richmond. The event is open to the public without charge, but donations will be requested, church officials said.
Mr. Davis is well known in entertainment circles for his boogie-woogie keyboard playing with the likes of Chuck Berry, Bo Diddley, B.B. King, Jerry Lee Lewis, Percy Sledge, Muddy Waters and The Platters.
He also was the focus of a 2016 Public Broadcasting Service documentary on his work to dismantle the KKK through dialogue.
Mr. Davis has said that he got involved because he wanted KKK leaders and members to answer the question, "Why do you hate me when you know nothing about me?"