Personality: Joseph P. Costello
Spotlight on founder of the nonprofit Friends of Pump House
5/11/2018, 8:17 p.m.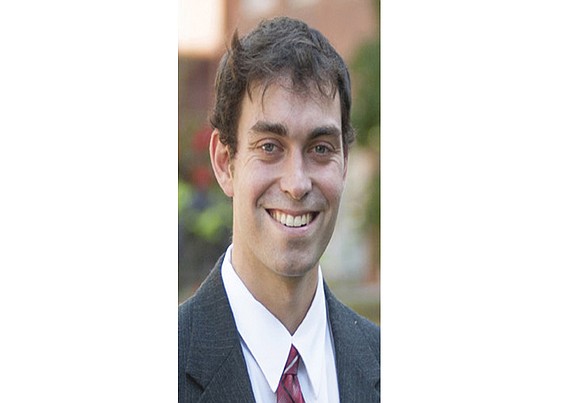 The first phase is to get the building open, including repairing the roof and gutters, hooking up the water and sewer, retrofitting the building to include restrooms and making it accessible to people, including those with disabilities, he explains.
That phase, he estimates, will cost between $350,000 and $500,000, not counting in-kind donations of materials and labor and receiving grants to help with costs.
"Full restoration is probably somewhere in the $8 million to $12 million range," he says. "It is a great piece of Virginia, as well as American, history."
Meet a community activist with a vision and this week's Personality, Joseph P. Costello:
Occupation: Regional planner with the Rappahannock-Rapidan Regional Commission.
Community involvement: Founder, Friends of Pump House.
Date and place of birth: June 29 in New Brunswick, N.J.
Current residence: Town of Orange.
Education: Bachelor's degree in political science and history, Christopher Newport University; master's in urban and regional planning, Virginia Commonwealth University; and a Wilder Fellow for two years with the Department of Social Services under the L. Douglas Wilder School of Government and Public Affairs.
Family: I am the middle child; I have an older sister and a younger sister.
Why I started Friends of Pump House: As a second semester master of urban regional planning student, I broached the topic of Pump House revitalization with Nathan Burrell, superintendent of the James River Park system. He supported my plan and the JRP system was my "client" and recipient of my revitalization plan. Through my research, it was obvious there was a lack of organizational capacity to really implement a revitalization plan. I didn't want my plan to sit on a shelf and formed a nonprofit to work with the city and community and many involved experts to help coordinate and focus restoration efforts.
Why I am excited about this organization: Our group was formed last year and yet in that short amount of time, we have received such a diversity of interest. So many talented, and for a lack of a better term, Richmond-esque people have taken ownership of the process to really move the needle on restoring the building and grounds.
What motivated me to get involved in community service: I felt like if I don't do this, no one will. I also felt certain if there was simply a place for people to send a check, a website that popped up when people Googled "Pump House" after coming to the park, a way to collect and focus all the interest that the building naturally inspires, that the building would be able to become something new, something very unique to Richmond.
Where is the Pump House located: The Pump House is located off Pump House Drive at the far southern end of Byrd Park. If you take your last right before crossing the James River to the South Side over the Nickel Bridge, you'll come upon it.
Current condition: The building has many needs, including serious roof and gutter repair, water and sewer hookups and adherence to ADA accessibility laws, or an exemption. But it is built of local granite and was meant to last forever. It is not beyond repair but needs significant funding and experts in a variety of fields.